MAG beta - 300 final keys here, now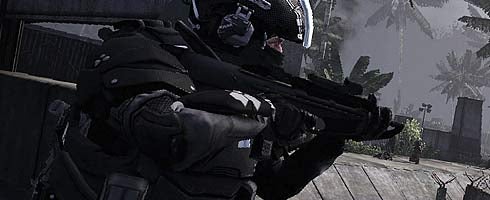 I've handed out 700 MAG beta keys by hand on Twitter in the past week. That's enough for any man.
I do, however, have 300 left. To spare me the madness, I've posted the lot after the break.
Enjoy yourselves. The beta ends on December 4.
EJL8-RHBK-94HJ
LTNB-JEBF-2GRA
R58N-QEBB-NNDK
H34C-KDBT-8CQ8
9TA3-FLBD-N23N
4C34-R3BA-2QNA
T7E8-2PB8-5GQD
74PH-NFBL-D6FH
FT98-9KB8-7NAF
G4KT-HTBA-FQLL
GR3E-3ABE-6NF9
G7EA-C7BM-6FHD
EP3T-38B4-QALB
3GMB-JPB5-97A3
694K-DAB4-M4D5
GAH4-69BH-N9L4
4PRE-LTBK-56KF
HF7J-D7BJ-QBEN
5FL4-E4B8-6376
9KMR-86B6-QPMH
E68K-K7B8-CKH8
3HTA-7RBQ-72HL
B6PM-88BJ-L2N6
93EG-LNBB-9M8E
4B45-PBBQ-B4ER
DBQ5-KDBB-KEQT
L68F-MPBE-FTQ4
HNG4-5ABM-CCLD
9PLT-86BP-FBJH
7HBQ-3CB3-7D8N
MF54-QJB3-22F2
2KA4-AGBN-DR26
L5PH-QTB3-BP45
NPQG-B7B8-AL2C
2MQJ-C8BE-J2LN
JK4C-QJBP-G7JL
NC3M-K3BM-RM9A
8AG3-QPBE-GTT9
PN4Q-TKBN-6TC5
AJ8G-M2BR-2JDM
E5A6-7JBK-85JJ
LMG4-LKBG-TNHK
P4CH-JCBB-TC36
A7FC-54B3-CPKF
LHF2-E4BB-8LNP
4437-GLB4-25FP
N8JC-KABH-KRJ5
FFL8-6PBD-9HJK
PJ6C-T8BG-P6C7
CK2T-JDBH-JNDL
HQF9-L7BJ-QNPK
GH6G-53BT-7L7N
A33T-C5BE-GKLK
DR7L-28B2-96FN
EAGQ-GKBR-TH95
AT6D-FGB3-FC95
A8TF-RMBN-CJP2
N2DF-A2BN-RC6G
P94P-HPBN-HGCF
D7MC-95B6-2H2P
H9PE-NEB6-G3BF
HGJ2-88B9-77TH
532R-26BE-HRAD
AJ26-JMB3-NCCF
BLE7-NTBM-APCP
J5J6-2KBR-8J6R
2HB2-JCBF-ME6P
5Q8R-NLBT-NKAK
D424-4HBC-AP8E
BJA4-BGBN-3R4P
C9R4-AFBE-KB4M
2JR4-ACBE-FH27
ATNP-HDBQ-BR6D
65R3-7BBB-997L
23AH-F5BM-8LRT
T7C4-99B7-NP6G
MHQP-Q8BA-35D6
GHKH-K5B5-AA5F
JEH4-5CBM-K8DC
BT49-QCBG-N4LT
CKB5-7ABD-5ET3
J85L-CRBT-HMRG
FHK6-CQB3-6T8B
LC8N-MCB2-8829
AMFD-QJBR-A49J
7JE9-E7BC-KBF6
B4TP-2TBQ-C8H9
F42E-3GBT-4M58
JQCR-HGBK-QE9Q
JENL-ARBM-MFNF
MDBM-5JB2-TCMJ
GBG9-MRB7-HN8B
ETMP-9TBD-ANKM
8QLP-R4B7-QC34
P7TB-B4B9-C5HD
H6D9-8EBN-9A6K
2NCE-8ABA-7M7J
3JLM-T9BQ-3656
H326-L7BQ-2CPH
CBJH-RNBK-P637
NKKA-FABH-QDJ2
G887-64BE-3BCQ
5BGR-B7BC-MLF8
GJFQ-QFBT-HQP4
RC6Q-GDBR-489Q
F93J-66B5-QM53
JREJ-88B3-MMPT
KFAP-2NB4-TGG3
LR5F-K2BG-AKFP
L5TP-35B8-NBE6
2D8Q-BLBB-PH6T
97H5-DCBC-KAL3
T3BM-R3BM-CBC3
LAR7-9LB3-AH2F
FKKE-K7B2-FHJA
MC59-TGB3-FGBM
5HE2-RLBF-M39J
9EMT-T4BF-L4E9
9N4Q-6BBK-96FJ
TPFA-JTB4-RR8T
JBH9-KQBC-CHR5
5Q74-7PB8-BA9J
3BJJ-3MBT-7L7Q
8C4L-MEB4-MMCQ
PAB9-9FBL-M8TL
JBBJ-A5BC-AAP2
A5B5-4LBR-K2TA
9TKT-T6BR-MEC5
HPE4-48B6-ELCB
87JE-8RBR-A4J9
AJA4-P8BT-2Q77
2E57-MBBG-7AE8
5KQ5-H3BT-EP6T
F36E-JJB9-LMK2
ANFF-D5BE-B77D
AGRF-LCBF-G9KC
3APR-56BE-FCJ3
72DQ-3CBQ-J52B
4MP9-4BBC-6CEG
ANTR-JQBG-GCCN
PGD7-CKB6-5L87
GKQK-P6BF-NCNK
AQD8-FDBT-B9FE
47GA-5LBQ-FPHE
354C-P8B7-EQET
5T5F-2NBJ-RD22
QCCB-9DBC-2FJB
KK6Q-62B8-7KP6
GEFD-AJBT-FFM5
KLHF-D5BP-KAD6
P7R5-6QBD-RTPH
5MBG-4DBB-DMCH
6P4Q-29BC-LDHE
GKDD-EHBP-FT4F
HQ76-4PB2-3237
7FPJ-DDBK-DN2H
4972-MFBM-LA45
65CM-EKBM-7A4R
4QF2-N5BK-6D6Q
CTNM-A6BB-J9CR
5PEK-55B6-6M2H
JAEQ-M9BH-58GP
P36Q-HFB8-L2LT
8LQB-87B4-A9K5
DCTN-GTB2-RJHM
JDDR-NLBQ-4C93
EGKD-G8B9-E5K6
FJ8J-KABQ-7AA3
R5TC-L2BR-TK85
8MAC-NAB6-5KHE
4BN9-MHBC-KKP9
868D-NTBM-CG4E
KM4A-3TB2-EMKE
H9BJ-B4BF-RHPH
99TF-9KBM-5QHN
GJD7-DFBQ-EJ56
3LAB-6RBT-43PB
JFMJ-K9B7-TNPN
J6DD-82BB-39RE
J4L8-RDB8-77P6
P45E-E2BL-RMND
TRB5-BMBA-JFQH
MFE7-3LBE-9GRL
2P42-4MBH-35B9
85HQ-MMBH-JHKF
M277-BMBT-NE6D
FPTL-J9B3-K44P
FM4R-7JBM-QA8D
F5HP-HGBN-TGHD
4KJA-KNB9-NA6G
CEMK-PCB4-2GH9
PJPK-JLBH-EM8R
DK3L-KCBT-JBGD
TJR2-57BR-BF2B
GKQA-5DBQ-7NDF
NQ3K-R6BN-AMKN
T3GQ-A9B2-CT3N
QEPP-62BN-FTK4
CFMK-ALBF-LD8D
MMRH-MEBK-CRF5
7MHP-MCBB-GAHJ
2EG6-C9BJ-9MET
FAET-Q8BJ-9CG5
54RA-NPBN-9EM7
NHAL-L3BL-55NK
J53Q-M7B6-GEE7
6BDH-99BA-TPKJ
9BCC-GCBN-7T7G
3QTP-29BT-TNA2
AA44-2FBT-ED9B
HHTM-EKB8-8CDA
GJAR-K2BJ-KEFH
R6MK-CFBK-ETJE
T877-7MBR-TC2K
F2H6-RPBG-MMEQ
7LTL-C5BG-QG6R
N2GJ-RFBE-7CQB
BR99-L5B7-27TJ
R6EP-27BA-37PQ
BA4T-6BBG-K925
88MQ-M6BL-73FR
LTP8-JLBM-8C8R
EKNK-E2B7-C9LM
B748-9BB5-9R7N
4FBR-K9BM-RHG8
6ARH-B9B5-6RER
55RF-AEBH-86H6
AQ2B-QABF-G3QJ
KG8E-QLB8-J9E2
NQC6-N6BF-8TT8
HMJL-2CBN-K637
8GQR-D4B5-MDFK
FE3N-2QB9-BR7Q
5B4B-EFB3-DA48
9JJ2-CFB5-9LF2
9F54-59BC-RT9R
HD77-MJBN-6LNC
CRDK-KMBD-R8EH
NBDC-ACBR-5P76
6TTD-EBBL-EHMP
32PQ-7MBD-PJH4
47L9-G3BH-QC56
6A6D-P8BQ-C99G
7NBT-FPB9-7KM3
D2AC-3RB8-B2A4
34A8-TRB9-3485
RPQ5-5QBH-AEPQ
6F5M-AJB8-QK7E
MRG8-N2BB-Q8F6
N9PK-F6B7-HD29
GAGR-NEBK-NEBT
RDT7-MBB2-NTEP
PJEE-68BB-867J
EN4K-LQBM-MNR9
G48D-DFBC-T4DT
LD44-JGBD-93RE
98MH-NDBC-LMTH
MTN8-8JB8-86MC
EM73-QQBQ-A338
T9PL-PCBF-CQAR
88LG-7KBM-22JL
ARA4-N2BL-9J25
47MK-35BL-2RH5
GLKB-3KB9-86PJ
DE8K-FBBB-EE89
N9F2-T9BQ-K2EQ
LP3F-PPBG-L3BH
EC4E-DPBC-27C3
2P7T-7AB6-B98C
7QR7-GHBA-KJFD
69AK-8QBL-L8E4
7BL4-BHBL-93K3
EALL-QRB6-6FJD
7EQ4-GMBD-8K9T
8R32-K8BJ-J3D6
NCQQ-N6BC-PJ7T
BF6G-L2BM-9MLH
6TPP-H5B3-RN2B
R3P5-AFBJ-E7GD
8EDT-P6B2-CLMC
97EN-E7BA-H3K4
FRCN-TABD-E9ND
9C4B-GMB8-9BTN
L9T5-89BN-DPMP
FPER-2GBH-HH73
25HQ-CKB9-7CR8
JH8T-5HBP-9GAG
BKQR-26BM-CH2K
TD4K-8KB6-DMR6
67DR-7FBC-PENC
PN4J-2TBJ-3BKB
9C2M-B8BG-RAP7
KF69-4PBP-87B8
K2PF-6JBE-HEKG
NCTM-PKBF-A9R4
N3EA-H4B2-CPAF
RA3F-PGBE-T63T
FMBH-EABE-3AQM
L7E3-B2BL-L3AK
8D39-D2BB-NQR4
C2FE-77BJ-FGG7