Mafia II releasing in August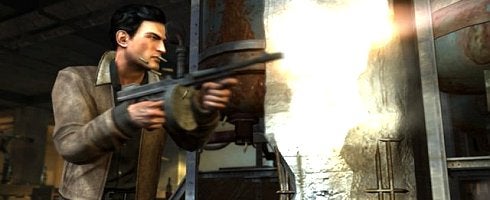 Take Two's announced it's releasing 2K Czech's Mafia II in the US on August 24, with an international release on August 27.
The game will be playable at PAX East this week.
The game has been delayed several times since it was announced back in 2007 - most recently being earlier this month - so a set-in-stone date will bring relief to those watching progress.
Producer Denby Grace revealed to VG247 at GDC two weeks ago that 2K was "definitely looking" at DLC for the game, although wouldn't get into specifics.
PR is below.
2K Games Announces August 24, 2010 North American Street Date for Mafia® II
Epic mobster video game combines rich storytelling with the style and vices of the '40s and '50s for high-stakes third-person shooter

New York, NY - March 25, 2010 - 2K Games announced today that Mafia® II will be available in North America on August 24, 2010 and internationally on August 27, 2010 for the PlayStation®3 computer entertainment system, the Xbox 360® video game and entertainment system from Microsoft, and Windows PC. Mafia II is currently in development by 2K Czech, the same creative team behind the award-winning, genre-defining Mafia®, which captivated millions of gamers around the world.

Through a compelling narrative, Mafia II transports gamers into the dark and unforgiving world of the Mafia. The fiction is embellished by a sophisticated, era-evoking atmosphere that meticulously replicates the clothing, cars, music and advertising of 1940's and 1950's Americana. Players will easily become immersed in the game's cinematic Hollywood-style experience with strong, believable characters in a living, breathing metropolis. By fusing high-octane gunplay with white-knuckle driving and an engaging narrative, Mafia II looks to be the industry's most compelling Mafia title to date. According to IGN.com, "Mafia II is definitely at the top of our most wanted lists."

Born the son of a poor immigrant, Vito is a beaten down Italian-American who is trying to escape the life of poverty that consumed his childhood. Vito, along with his lifelong friend, Joe, will descend into the world of organized crime. Looking to escape the life of hardship that his father led, Vito dreams about becoming a "made man," and together with Joe, will work to prove themselves to the Mafia as they try to make their names on the streets. However, the two quickly realize that life as a wise guy isn't quite as glamorous as it seems.

Additionally, Mafia II will be playable by the public for the first time at the Penny Arcade Expo East (PAX East) being held at the Hynes Convention Center in Boston, Massachusetts from March 26 - March 28 at the 2K Games booth (booth #103).

Mafia II is rated M for Mature by the ESRB. For more information on Mafia II, please visit www.mafia2game.com.

2K Games is a division of 2K, a publishing label of Take-Two Interactive Software, Inc. (NASDAQ: TTWO).