Madden NFL 11 Week 1 roster update now available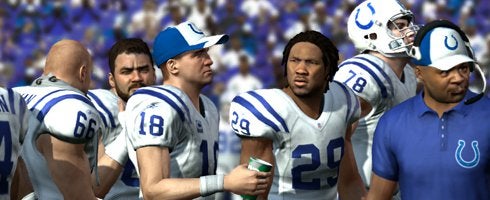 EA Sports has updated the Madden NFL 11 roster, with over 500 total roster changes.
While 232 players were cut from the game, 165 were added, including new stars.
Here's more:
40 player ratings changes highlighted by Arian Foster of the Texans, Seattle's Mike Williams, and Derek Anderson in Arizona received ratings increases heading into Week 1 of the regular season. Tennessee's Kenny Britt and Washington's Devin Thomas received ratings decreases this week.
17 player trades including Reggie Nelson on the Bengals, Josh Wilson to Baltimore, and Jarrad Page to New England.
Hundreds of depth chart changes
13 players removed from depth chart (suspension, holdout, PUP, etc.) including Ben Roethlisberger, Santonio Holmes, Gerald Hayes, Ed Reed, Aqib Talib, Logan Mankins, Vincent Jackson, and more.
3 new player contract deals highlighted by Nick Mangold and Andre Johnson's new deals.
The full list of moves included in this week's update can be found over on the official Madden NFL site.
Madden NFL 11 was the number one selling game in the US for the month of August, moving over 1.8 million units combined on Xbox 360 and PS3.
It's out now for PC, PS2, PS3, PSP, Wii, Xbox 360, iPad, and iPhone.