NPD August 2010: Xbox 360 outsells rival consoles again, Madden pushes for the win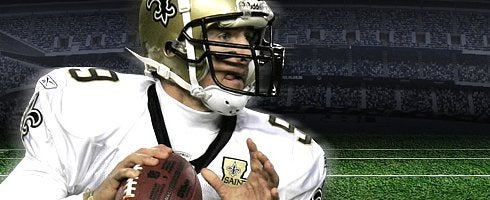 NPD has released August sales figures for the US, showing Xbox 360 outsold PS3 and Wii for the third month in a row, and held four games in the software top 10.
While all may be well and good in Xbox 360 Land, the industry as a whole was down.
Worst August on record since 2006

Industry sales fell 10 percent in August to $818.9M compared to $910.3M in the same month last year, making it the worst August on record since 2006.
Once again, NPD blamed an overall 5 percent decline in the US console sector to portable hardware, software and accessories being down 25 percent.
Overall, industry sales sat at $8.37B for 2010, down 8 percent ($720M) year-on-year, and accessory sales were down 6 percent.
Nintendo still dominates US hardware sales despite decline
Hardware sales were down 5 percent year-over-year to $282.9M for August.
Xbox 360 may have outsold both second place DS and Wii as far as units were concerned, but if you combine the Nintendo hardware units the company dominated the chart with 587K units sold.
Wii sales are still in decline, with NPD calling it the worst performance month for the console since it launched.
Microsoft had the best selling console for the month, though, moving 357K units, no doubt still thanks in part to the sleeker 250Gb model introduced at E3 in June.
Nintendo took third spot with Wii at 244K units, and Sony was fourth with 226K PS3s moved.
PSP sales fell 5K units compared to July, selling 79K handhelds.
All in all, both 360 and PS3 platforms saw growth compared to August last year, with 360 contributing to over a third of new retail sales in hardware, software and accessories, and PS3 contributing over a quarter.
US hardware sales in August:
Xbox 360 - 356,700
DS - 342,700
Wii - 244,300
PS3 - 226,000
PSP - 79,400
When compared with July figures, PS3 was the only system with a unit sales increase, up 5.1 percent over the month prior. This marks the thirteenth month of consecutive year-over-year growth for PS3.
US hardware year-to-date:
DS – 3,811,800
Wii – 2,983,100
Xbox 360 – 2,695,900
PS3 – 2,031,500
PSP – 762,700
Madden reigns supreme, sees growth on PS3
Software sales were down 8 percent to $403.5M, compared to $471.2 million in August last year.
Madden NFL sold over 1.8 million units combined on Xbox 360 and PS3, a 6 percent increase over Madden NFL 10.
August 2009 saw sales of Madden NFL 10 on both consoles come in at 1.6 million, so that's a 200K year-on-year increase.
Super Mario Galaxy 2 was third, selling 124.6K units, while Mafia II sold 121.6K units on Xbox 360.
According to NPD's Anita Frazier, September has the potential to be "a huge sales month for Xbox 360," what with Halo: Reach releasing.
"Looking forward, Halo: Reach releases on 14th September and will kick off the mega-title releases for the remainder of the year," she said.
"The 360 install base is now about triple what it was when Halo 3 was launched so the potential audience for Reach is significantly larger.
"Between the size of the potential audience, the quality of the game previews, and the hefty marketing program behind the game, we can expect big numbers to be reported with September results."
Here's the full chart:
Madden NFL 11 (Xbox 360) – 920.8K
Madden NFL 11 (PS3) – 893.6K
Super Mario Galaxy 2 (Wii) – 124.6K
Mafia II (Xbox 360) – 121.6K
New Super Mario Bros. (DS) 110.4K
New Super Mario Bros. (Wii)
Mafia II (PS3)
Call of Duty: Modern Warfare 2 (Xbox 360) (101K)
NCAA Football 11 (Xbox 360) (87K)
Wii Fit Plus (Wii)
Just Dance (Wii)
Red Dead Redemption (360)
Pokemon SoulSilver (DS)
Madden NFL 11 (Wii)
NCAA Football 11 (PS3)
Wipeout: The Game (Wii)
Mario Kart Wii (Wii)
Dragon Quest IX (DS)
Call of Duty: Modern Warfare 2 (PS3)
Mario Kart DS (DS)
One notable August release missing from the full top 20 chart was Kane & Lynch 2.
While the software chart doesn't factor in revenue from used, digital downloads, DLC, rentals, subscriptions, mobile or social network games, NPD will include these figures in a quarterly report on the total market in the near future.
Frazier did mention, though, that Starcraft II: Wings of Liberty sold over 300K during August, contributing to the 35 percent year-over-year increase in the PC sector.