July NPD 2010 - Xbox 360 is top-selling US platform for first time since Halo 3 launch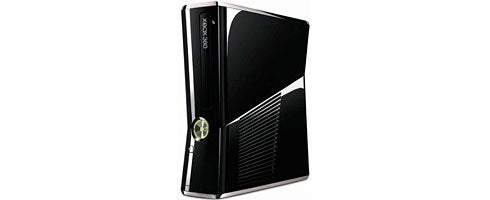 Xbox 360 was the biggest-selling console ion America in July, beating both DS and Wii to land over 440,000 unit hardware sales.
Microsoft holds the hardware court
The Microsoft console's sales declined only slightly compared to June, while the rest of the field dropped back sharply.
Xbox 360 has now sold almost 900,000 units in the US alone since the Slim model, complete with 250Gb hard drive and built-in wireless, was introduced in June.
Wii sales collapsed from 422.5k in June to just 253.9k in July, and PS3 fell back from 304.8K in the previous month to 214.5k.
Here's the lot.
US hardware sales in July:
Xbox 360 - 443.5k
DS - 398.4k
Wii - 253.9k
PS3 - 214.5k
PSP - 84k
Both PS3 and 360 platforms saw significant increases over July last year.
This is the first time since Halo 3's launch in September 2007 that 360 has been the outright top-selling hardware platform in America.
US hardware year-to-date:
DS - 3,469,100
Wii - 2,738,800
Xbox 360 - 2,339,200
PS3 - 1,805,500
PSP - 683,300
Watch that 360 figure compared to Wii. If things keep going this way Microsoft may pass Nintendo for the year in the next few months.
Football is software king
The top-selling game for the month, combining platforms, was NCAA Football 11 at 692k units. Starcraft II was the best-selling game of the month in the US, however, moving 721k units. PC sales aren't included in this software chart.
LEGO Harry Potter was the second best-selling game for the month with 401k units across all platforms, beating intro-month sales in June of 355k.
NPD said yesterday that it has already sold enough to put it just outside of the top 20 games year-to-date.
The full top ten for consoles is below. Click for a bigger version.
Positions 11-20 on the chart are below:
11. Just Dance - Wii
12. New Super Mario Bros. - DS
13. Toy Story 3 - DS
14. Red Dead Redemption - PS3
15. WipeOut the Gam
16. Wii Fit Plus - Wii
17. Modern Warfare 2 - PS3
18. Mario Kart w/Wheel - Wii
19. Pokemon SoulSilver - DS
20. Mario Kart DS - DS
Market says "meh," down 1 percent
While the entire sector was only down 1 percent to $846.5m compared to $850.6m last July, NPD warned that Starcraft II propped up the slide this month, helping the PC games category realize a 103 percent dollar increase over last July.
PC and console industry sales combined were actually up 4 percent compared to the same month last year.
Hardware sales were well up on July last year, mainly thanks to a superb summer performance from Xbox 360. Revenue stood at $313.8m, up 12 percent on $281.1m last year.
Overall software sales were down 8 percent to $403.3m from $438.0m in July 2009.
The ever-thrilling peripherals revenue figures were down year-on-year for the month, falling 2 percent from $131.5m to $129.3m in 2010.