First Madden NFL '11 trailer released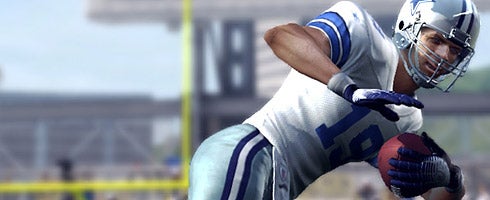 EA's put out the first trailer of Madden NFL '11. Get it after the break.
The game's promised to be "Simpler, Quicker, Deeper", according to the trailer, with the all new Gameflow system, as well as saying it'll cut game times in half and will reinvent how American Football games are played, making others "obsolete".
Go get the trailer below. Game's out in the US on August 10 for PS2, PS3, PSP, 360, DS, Wii, iPhone and every other platform you can imagine under the sun.
It was announced yesterday that New Orleans Saints quarterback Drew Brees would be the cover star of the game.