Kojima chose Sony for Death Stranding because it afforded him "a lot of freedom"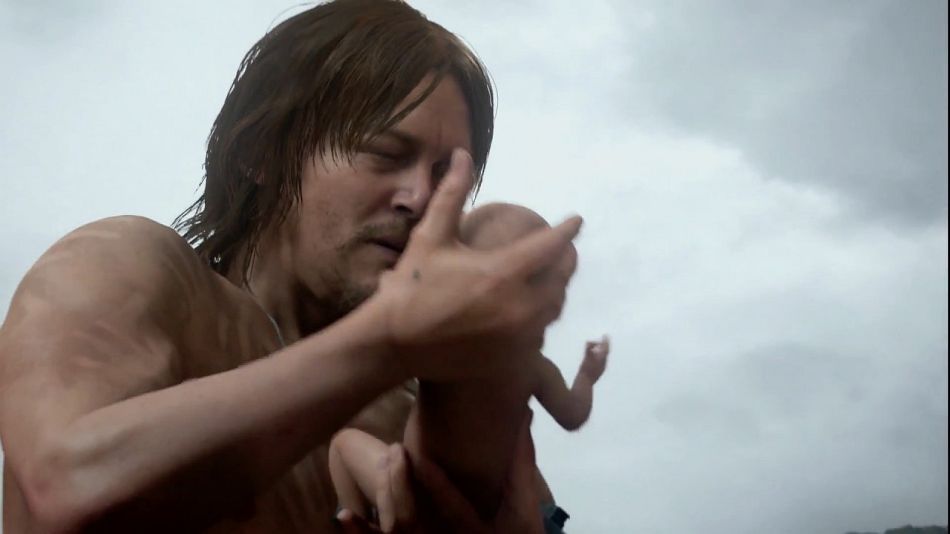 Hideo Kojima didn't have to talk Sony into giving Death Stranding the thumbs up. They just pretty much handed him the keys to castle and said do as you like.
Kojima chose Sony for Death Stranding because it afforded him "a lot of freedom"
This is according to what Gameblog France was told by the man himself at E3 2016 this week.
Kojima said he was approached with offers by other company's but due to his great relationship with Sony, and not having to convince them of anything, he jumped on its offer.
"For our first title, I wanted to make sure we would be in the best conditions," he said (thanks, Google Translate). "I have great relationship with Sony,[which allows] me to concentrate on the creative part. Working with another partner, [they] would surely ask for more time on ancillary tasks.
"We would have taken time for contracts, and I do not think that things would have been as quick. Working with Sony also brought me a lot of freedom, and support has been exceptional."
Kojima goes on to say that had he chosen a "normal company" he would have been bogged down with coming up with a presentation, seeking funding and explaining his team's vision for the game - much like a Kickstarter.
"With Sony, of course I explained to them my approach, but they immediately said: 'Go ahead, do what you gotta do.' They offer me their trust. All the energy you need to put in the preparation of a project, I was able to focus on creating. This makes a real difference," he said.
Earlier this week, Sony told VG247 it has no desire to pull the reins in on Kojima's creative vision with Death Stranding.
We know next to nothing about Death Stranding at this point, other than what was gleaned by the teaser video starring a nude Daryl Dixon Norman Reedus washed on shore, a tiny baby attached by a cord to his navel, and surrounded by dying crabs due to what appears to be an oil spill.
It was definitely odd, but interesting, and 100% Kojima. And then there's the enigmatic hints he has tossed out pertaining to the title. Everything we know so far on Death Stranding can be found through here. And again, it's not much.
The next game from Kojima Productions is in development for PC and PlayStation 4.