Judge Mathis "consequence" game features prison rape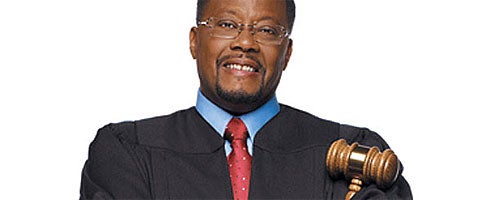 TV Judge Greg Mathis and filmmaker Matty Rich are teaming up to create a game for PC, PS3 and Xbox 360 called Mathis "Detroit" Street Judge.
The game is expected to be reminiscent of Grand Theft Auto - but with prison rape.
Huh?
Mathis says his goal as a judge, and as a gamer, is to introduce consequences to today's youth, and the best way to do that, is through videogames.
"The main difference between our game and Grand Theft Auto is that players will have to deal with the justice system and consequences for their actions," said Mathis.
"When you go to prison, you gain credibility when you come back on the streets. On the other hand, when you go to prison you can also be raped. So take your chances. We may see young people who make the wrong choice and go to prison and are assaulted repeatedly (in this game)."
The third-person, open-world shooter takes place in the rough end of Detroit, where players assume the role of ex-convict La-Ron Washington. La-Ron has two strikes against him and if he messes up again, Judge Mathis will throw the book at him - if the Detroit underworld doesn't get to him first.
"Videogames allow you to obtain the fulfillment of [a violent] lifestyle without being in it," he added.
Loads more through the link.