A Way Out director Josef Fares is sick of people obsessing over game length and replayability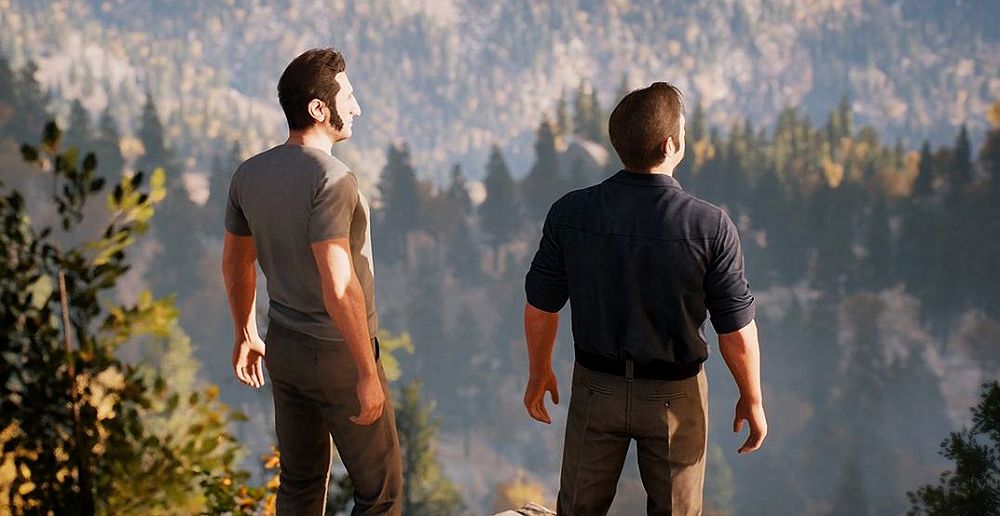 A Way Out, the recent, co-op-only game from Hazelight, takes around six hours to finish. It sprints through its ideas, keeps things fresh, and it ends.
Its director, Josef Fares, says this six hours is the perfect length for his vision, and he would have made a ten hour game if he could have kept introducing new things at the same rate. To put it bluntly, he thinks the industry's fascination with game length and replayability needs to go away.
"If you look through the statistics of how many people actually play through a game - take a game like A Way Out, I think the playthrough rate on PS4 was around 52%," Fares tells me during a recent interview.
If you're aware of completion stats for games, that's actually quite good. Fewer than 30% of GTA 4 players got through to the end of that game, for example. I tell Fares 52% is really good for a game.
"Yes! And that's what concerns me, that you think it's really good," he says. "Imagine someone like James Cameron going, 'Oh, only 50% of the people walked out of the cinema, wow, that's great!' It's insane. We have designer teachers who tell their students to focus on the first 40% of the game because the rest? People probably won't see it.
"Why put all that effort in for nothing? We should see games as experiences. It doesn't matter how long they are. If it's so common that people don't play through the games, then why should we even comment on replayability and how long they are? Why should that affect score? It shouldn't. When my publisher [asked about game length] I was like, 'Why are you asking that? I'm not even going to answer that shit'."
Fares argues that it's harder to make a longer game and keep it diverse, so he settles on whatever feels right for his design goals instead of artificially inflating it, which makes sense. Still, people constantly ask the question.
"Sometimes it feels like we're serving a table full of food and people get upset when all the food is not there. They're only going to eat this," Fares mimics scooping a tiny portion from an imaginary bowl, "but [the rest] has to be there rotten or they get super upset."
Keep an eye on VG247 next week for our big feature on Josef Fares.