"You could actually add making love as a game mechanic if you do it in the correct way" - Josef Fares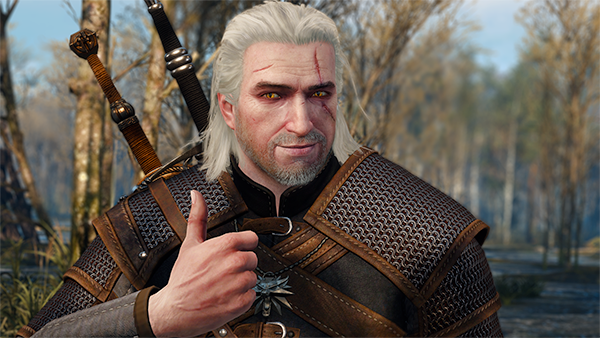 Josef Fares, director of A Way Out, wants to make "a beautiful, interactive love story".
When sex comes up in games, it's usually because we're talking about BioWare or CD Projekt Red - those pesky RPG developers with their romantic interests that reward you with a sex scene for talking to someone enough.
Violence in games is something we all came to terms with a long time ago, but sex tends to be much more controversial than driving a pickaxe through someone's face. But could a game about romance, sex, and the bonds two people even work? Fares thinks so.
"Here's the thing, it would be really interesting to see how you make a love scene in a really interesting, interactive way. Not only pushing a button," Fares tells me during a recent interview. "But not just a love scene, telling a love story and actually playing it.
"Because I do believe that gameplay could be everything, not necessarily just fighting and jumping. Right now we have a view of what gameplay is, and it's mostly shooting, fighting, jumping, driving, and I think you could actually add making love as a game mechanic if you do it in the correct way. I think you could do it in a really beautiful, interactive way that doesn't feel weird or sexist. I have many ideas I want to try out."
At the heart of it, Fares wishes game developers - particularly in the triple-A space - would take more risks. He says he watched all the E3 announcements this year and he felt like he knew exactly how most of the games would play out when he has them in his hands.
"I would love to see more unique titles," he says. "I hope A Way Out could be an inspiration for that - you can do something different and still hit an audience. Games that are different can be commercially appealing. I just wished there were more risks.
"Looking at this year's E3 confirms that for me. It's not that I'm not excited, I am, I just wish there were more. One thing I could miss is the indie community - [that's] where there's a possibility of creating something different, but I don't see that as much. You play maybe five really good games every year and I'd hope it was ten. More different and interesting mechanics and games I haven't played I really love."
BioWare recently came under some criticism for saying there wouldn't be any romances in Anthem - which the studio is now thinking about adding in - so there is clearly an audience for this stuff. I think Fares has a fair point.
If you want more Fares, read our big interview with the A Way Out director.
If you are in the mood for some banging, check out the best and worst sex scenes in video games.