Jones: APB will need a "redesign" before coming to consoles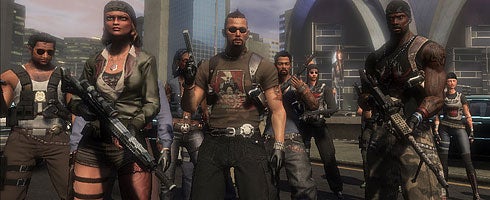 It doesn't sound as though a console version of APB is occupying anyone's near future, with RTW's Dave Jones telling EG at GDC this week that platform holder and design issues are keeping the MMO PC-only for now.
"It has to be something that everybody wants to do, where everybody's clear on what we can do and what we can't do," Jones said of console versions.
"There are a lot of issues like that where we said, let's just make one, make it great, get all the issues out of the way. It'll also need a fair bit of redesign as well I think."
The now well-documented roadblocks of getting MMOs running through online platforms owned by Microsoft and Sony were adding to design issues as a reason for sticking to PC for now.
"Console is very different to PC in terms of online gaming," Jones added.
"There's a lot of things outwith our control - Microsoft and Sony are platform holders, and have their take on running servers, billing... A lot of things we're doing are untried and untested."
A 360 version of APB was previously announced, but it's since been confirmed that the game's initial release, through EA, will be PC-only.
Online crime shooter APB is on track to release in the first half of this year.