Heavy Rain Collector's Edition is HMV exclusive, confirms SCEE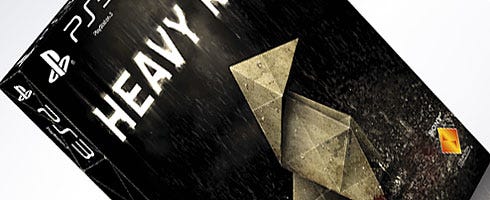 SCEE's confirmed to VG247 that the Collector's Edition of Heavy Rain will be an exclusive to HMV in the UK.
A rep told us: "Yes, it's an HMV exclusive."
The retailer listed the SKU as such this morning, priced £40.
The CE was announced just before Christmas, and is to come in a special 'rain-effect' slipcase.
It includes PSN vouchers for DLC Heavy Rain: Chronicle 1 – The Taxidermist, the official soundtrack and a dynamic XMB theme.
HMV's page also showed a February 26 date for the Quantic thriller. Sony wouldn't be drawn on release details.
"I can't comment on the date, I'm afraid," the spokesperson added.
Yesterday, SCEE told us to expect a date "in the next few weeks", after the BBFC rated the game a 15.
Get those pre-orders in now, 'youngins.