GT5 gets new off-screen trailer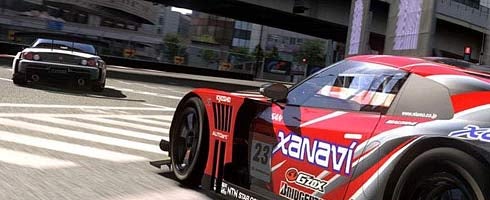 Someone with an early copy of God of War III has uploaded a new trailer of Gran Turismo 5 online for us to see. We salute you, sir!
It's after the break.
It shows off some of the game's tracks like the old Nurburgring, Suzuka and more, as well as revealing a lot more of the damage system for the Polyphony racer.
Do we want it? Yes. But apparently, 90 percent finished isn't good enough for us, so we'll have to wait until that last 10 percent is reached instead.
A new NASCAR trailer from the game got out on Friday as well. Might be worth a watch already if it you haven't done so already.
It was due to release sometime this month in Japan, but it was delayed back in January. A new date for the region is yet to be decided.
For the west, meanwhile, originally thought to be down for a summer release by SCEA, a fall release was mentioned by an SCEE exec last month.
For now, we're in limbo: no exact date has been given.
Thanks, GT Planet.