Godfall cinematic trailer sets up the story, now available for PS5 digital pre-order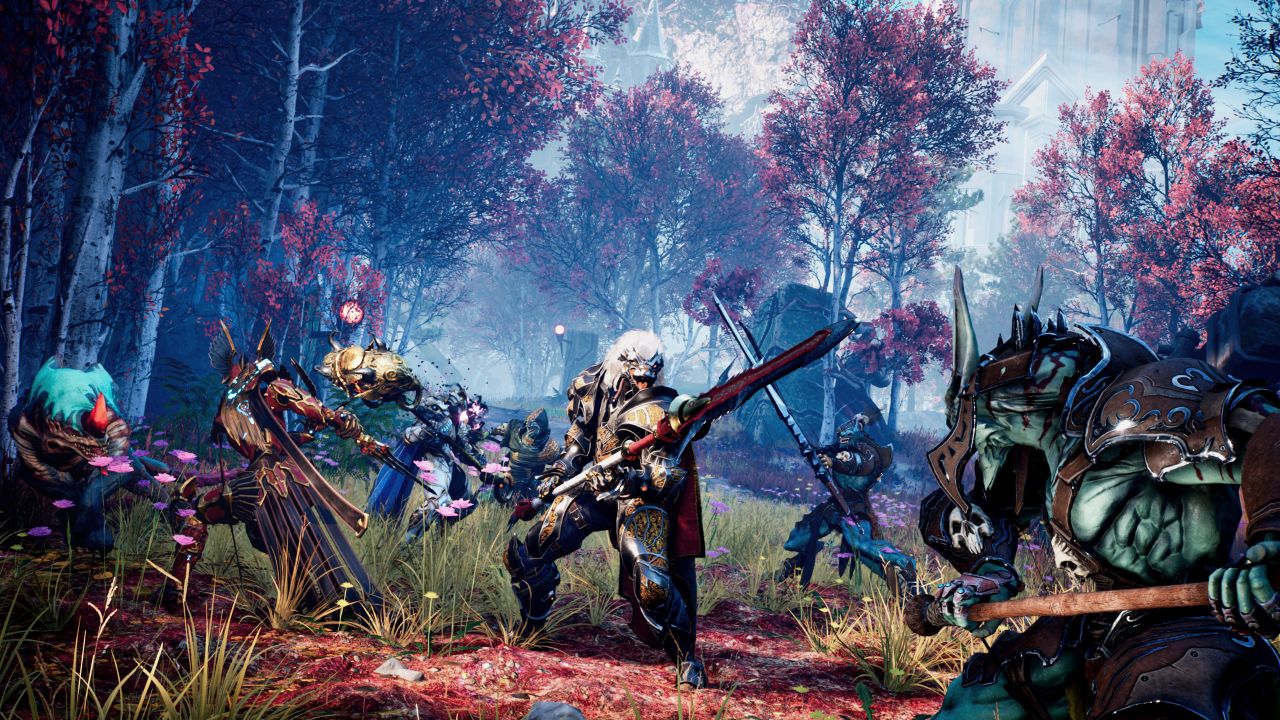 The introductory cinematic has been released for looter-slasher Godfall fro Counterplay Games.
Godfall's cinematic trailer shows Silvermane going up against Macros, who once a friend, is now an enemy and hellbent on taking down our lion-maned hero.
Here's the description: "If I'd left well enough alone, Macros would still be bullying rivals and battling enemies. Instead, he's on the brink of godhood and our civilization lies in ruins. But Macros forgets what he said to me that day: Gods belong in the sky."
The game is now available to pre-order digitally on both the Epic Games Store and PS5. You can grab either the standard, Digital Deluxe, or the Ascended Edition. Prices have also been announced.
Godfall Standard Edition $69.99/£69.99
Godfall Digital Deluxe Edition $89.99/£89.99 (includes first expansion coming in 2021)
Godfall Ascended Edition $99.99/£99.99

Day-one access to Godfall's first expansion, coming in 2021.
Gold-themed digital goods

5x Gold weapon skins
Gold Valorplate skins for Silvermane, Phoenix, and Greyhawk
Gold Shield skin
Gold Royal Banner skin
Unique multiplayer lobby title
Orange Valorplate skin for Vertigo
Godfall will be available for PC on the Epic Games Store on November 12.
It is also coming to PS5 at launch on November 12 or November 19, depending on your region.