God of War Ragnarok has not been delayed, according to Cory Barlog - but he can't tell us more
Cory Barlog has revealed that God of War Ragnarok has not been delayed, despite rumours to the contrary.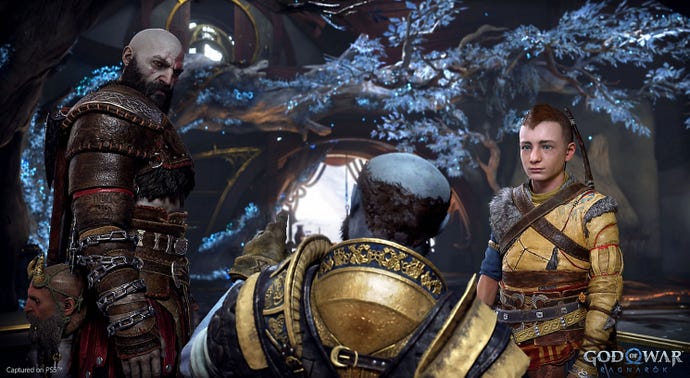 It's pretty clear that Sony Santa Monica is in the final stages of development on God of War Ragnarok. Everyone can sense it's close, just not how close. Well, according to studio creative director Cory Barlog, the game will be released this year.
Over the past several months, we've heard reports that Ragnarok has been delayed to 2023, and counter-reports saying that it has not, and will in fact be out this November. There's certainly, however, evidence to suggest an imminent release, such as the recent Korean Board rating.
Barlog recently returned to Twitter, and has unsurprsingly been bombarded with questions about when we'll be seeing the game next, whether or not it has been pushed back, and some good ol' unhinged internet abuse.
"Why won't you all just go on and tell us that Ragnarok is delayed so that we can move on and plan the rest of the year seriously this is getting frustrating," asked one impatient Twitter follower.
"Because it's not," Barlog responded.
Considering how many questions about Ragnarok and its release date Barlog has received so far, the creative director eventually came out and released a small statement.
"If it were up to me I would share all the information when I know about it," he wrote on Twitter.
"But it is not up to me. So please, be patient. I promise things will be shared at the earliest possible moment they can be."
That still doesn't leave us with a lot to chew on, however. One of the many rumours swirling around Ragnarok is that the game's release date will be revealed today or tomorrow, but Barlog shot that one down, too.
At this point, if the game is indeed on track for release this year, we're going to hear an official announcement soon, even if it may not be exactly when people said it would be.