Gearbox Software teasing possible Borderlands 3 reveal at PAX East 2019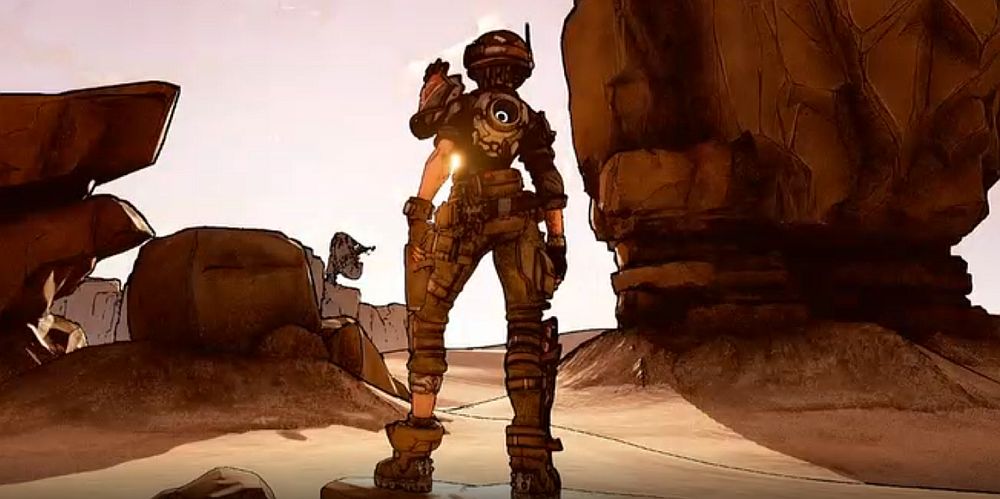 Gearbox Software has promised "surprises" among other things during a panel at PAX East 2019 and we're hoping it's something about Borderlands 3.
PAX East 2019 takes place next month, and Gearbox Software will host a panel featuring "the latest news and updates," and a few surprises.
The panel will take place on March 28 from 2-3pm, and this is what description reads:
This is your opportunity to get a behind-the-scenes look at Gearbox Software and Gearbox Publishing, along with the latest news and updates from the makers of Borderlands, Battleborn, Brothers in Arms, and more! We will have never-before-seen reveals, exclusives, and surprises, so don't miss out.
We're super curious over the "never-before-seen reveals, exclusives, and surprises," line in the description. Does this mean Gearbox is finally ready to tell us about the next Borderlands game? We sure hope so, because it's been teased enough to make a southern debutante's hair jealous. Yes, they have big hair.
In 2017, studio boss Randy Pitchford said around 90% of staffers were working on the next Borderlands. That same year, during Epic's Unreal presentation at GDC, he showed off what could be images from the upcoming game. IGN captured the tech demo, which you can watch below.
So, it's quite possible we'll hear something about Borderlands 3. Plus, Take-Two has mentioned more than once 2K's "highly anticipated title" from one of its major franchises was in the works. It is on track for a fiscal year 2020 release, which means it will land sometime before March 31, 2020.
As Gematsu notes, the panel could also provide news on the Borderlands: Game of the Year Edition for modern consoles and PC. The game popped up on two different ratings boards: once last year, and once earlier this year.
Guess we'll just have to wait for the Gearbox panel to find out. But, please be Borderlands 3. Thanks.
PAX East 2019 takes place in Boston and runs March 28-31.