Did FOX News just rip off the BioShock Infinite logo?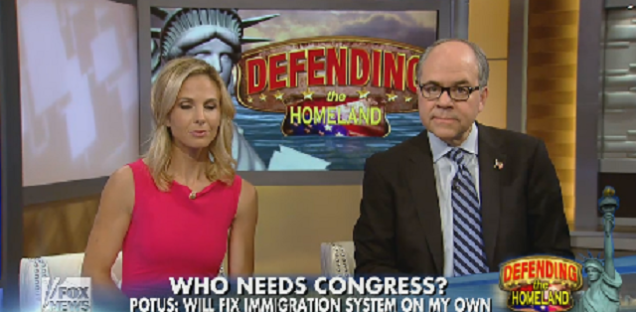 BioShock Infinite's star-spangled logo seems to have been re-purposed by FOX News in a situation that its creator Ken Levine has dubbed ironic.
Kotaku reported that the logo was used during the FOX news broadcast above, which ironically adorned an interview with Texas Governer Rick Perry regarding immigration.
Here's the game logo:
BioShock Infinite was, of course a game about race and class division among many other things, and saw Columbia's residents worshipping the American founding fathers almost like gods. Has your palm touched your face yet?
Even Ken Levine thought it was ironic:
RT @John_Locke_N7: @IGLevine So fox &friends is using bioshock infinite logo. Isn't that copyright? http://t.co/5PR8BRX6B0 --It's irony.

— Ken Levine (@IGLevine) July 2, 2014
Well then, what do we all think of that one?