Fortnite Creative: Island codes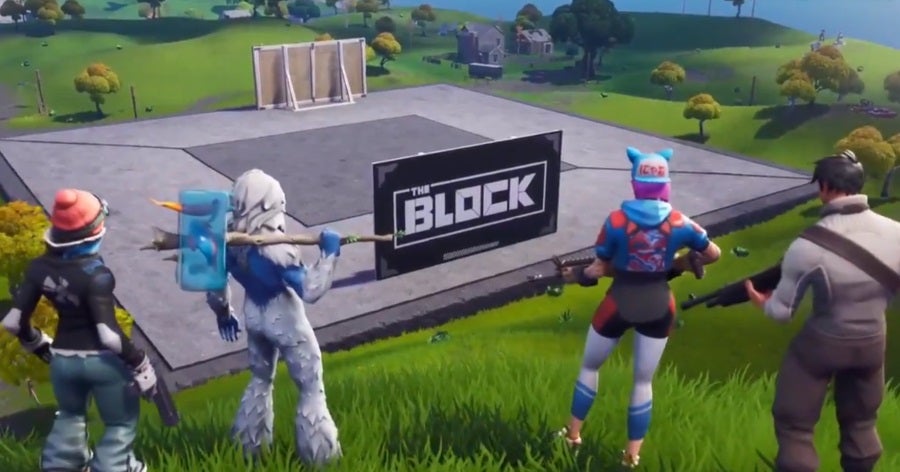 Fortnite's Creative mode launched at the beginning of Season 7 allowing you to develop your own mini-game map to play with your friends or share with the community.
Creators can share their Island Codes so that other players can come and look at, play in - and destroy - their carefully curated maps and creations.
Island Codes are only available for a limited number of Fornite Support-a-Creator program members to start using and testing, but the plan seems to be to roll this out to the wider community in the not too distant future.
There are four islands in the Creative Hub that you can swap out for islands with a code, so take a look at what some of the best of the Fortnite community have created. There are a tonne of resources, prefabs, vehicles and weapons available in Creative, so some maps are geared towards racing, some are designed with Battle Royale in mind and others are simply fun multiplayer maps.
Here are some of the ones we've tried from Reddit. Some are good for a stealthy round of Battle Royale, others are and endless frustration of mazes and some are just really cool to look at and admire. If there's a Creator's map you love that we've missed then leave us a comment and we'll add it to the list.
Fortnite Creative: Island Codes
Sanicle Sanctuary - 3538-5162-6769
"A small, run down biochemistry institute overtaken by Plague and Scourge."
Frya's Jungle FFA Map - 1426-5874-8120
This jungle map was a lot of fun to play a baby Battle Royale in. A lot of time and effort was spent carefully placing the trees and building the houses, so it's perfect for a game of hide and seek - or hide and shoot - with your pals.
Sniper Sanctuary - 9844-6533-5227
Fluff Factory - 1295-7270-1724
"The production of our lovely fluffy companions."
Crazy Corridors - 7496-7723-9592
"Find the exit!"
This one fried my mind a little bit as I struggled to find the exit and ran into dead-ends and in circles for a while. It's a good laugh and quite frustrating at times, so it's worthwhile getting a group of your pals on voice chat for this map.
Dubious District - 2081-3809-5406
"First team to reach the top and open the Llama wins the game!"
Smash Maze - 0583-7656-7481
"Smash through the walls and find your way to the rift. Race against your friends or try each of the 8 mazes by yourself!"
Escape Maze - 1820-7750-3131
"Explore the maze, find chests, avoid traps, and use the items you find wisely. Find the rift to escape!"
Covet - 9433-0114-4732
"Stealth Gameplay Evolved. Eliminate opponents safely from the "shadows" without drawing attention to yourself"
This map offers loads of platforms and corners to hide around and is visually very noisy, so it can be quite difficult to spot your opponent. You really need to jump to get around, risking being eliminated, so time your jumps and shots as you bounce around this new take on stealth gameplay.
Ice King Deathrun - 9841-9769-7317
"Climb your way to the top and take your place in the Ice Throne."
Bounce Pad Arena - 8792-1332-7866
Keep your eye out for your opponents flying through the air as you bounce around the map.
Trash Compactor! - 2365-9717-9130
Dodge the Shopping Carts!
Fortnite Season 7 Weekly challenges
There are plenty of challenges to be getting on with in Fortnite Season 7 and here's how to complete them: