Fable III reviews go live - get all impressions rounded up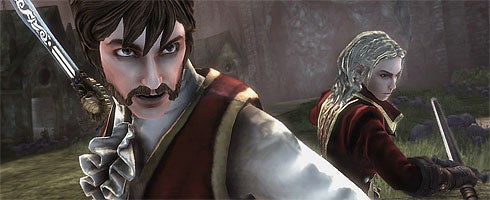 The review embargo's just been lifted on Fable III ahead of its US release later today. Is it any good? Probably.
EG's gone live with an eight. Here's a quote:
"The section of the game where you go away, return and finally become king, and discover why your brother did so many horrible things - like encouraging Reaver, played to rakish perfection again by Stephen Fry, to employ child labour in Bowerstone Industrial - is as clever and compelling a change of pace and tone as Fable II's excellent Spire sequence."
On the other side, D'Toid's gone with a 5.5. Ouch.
Get the rest of the lot below.
If you have any more links to add, do so below.
Fable III launches in the US today and in the UK on Friday for Xbox 360.