Ed Boon wants you to know Mortal Kombat 1 is a reboot, not a remake
Just ignore Mortal Kombat, and Mortal Kombat too, OK?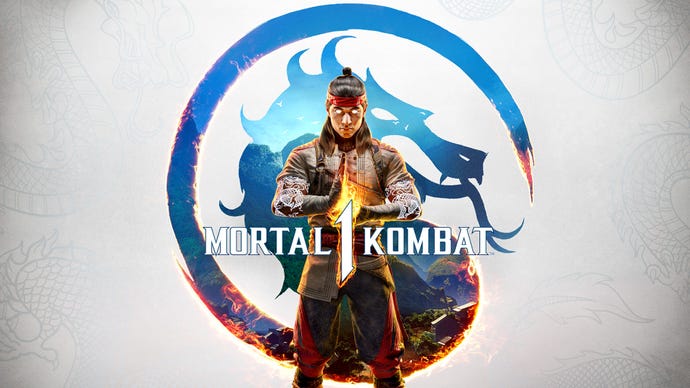 Mortal Kombat co-creator Ed Boon would like you to know that Mortal Kombat 1 is a reboot, not a remake, despite the name.
Earlier this week, Netherrealm Studios revealed that a new Mortal Kombat game is on the way, one that is starting things over from the beginning with a new universe created by Fire God Liu Kang. But you'd be forgiven for thinking this is a remake of the first game, or even a remake of Mortal Kombat (2011), itself a reboot of the series. That isn't the case at all though, with Boon explaining in a video titled "Kommunity Chat with Tyler and Ed," why the game has opted to name it that way (thanks, PCGamesN).
Watch on YouTube
"Mortal Kombat 1 is the beginning of a universe," Boon explains. "It is not a continuation of the Mortal Kombat 11 story so the characters have completely different roles in this new timeline and we really wanted to emphasise that with our title. This is Mortal Kombat 1, it's a brand new beginning, you're going to be seeing these characters reintroduced with new roles, new relationships, and that's the main catalyst for it."
To be crystal clear: the 1 is basically to say this is the start of a new Mortal Kombat continuity. Given that there are a whole bunch of things that are just simply called Mortal Kombat (i.e. the original game, the 2011 game, the 90s movie, and the 2021 film), it's not entirely unsurprising that Netherrealm wanted to have something that set it apart just that little bit more.
The reboot looks to be changing things up in a lot of ways, not just in terms of the new universe - classic characters like Scorpion, Kitana, and Johnny Cage are all getting reimagined, and there will be a roster of "Kameo" fighters that act as assists during matches. These will be a separate list of fighters, and may not necessarily be playable on their own during fights.
Mortal Kombat 1 is planned to release September 19 on PC, PS5, Xbox Series X/S, and Nintendo Switch.