EA: No developers out there can compete with DICE online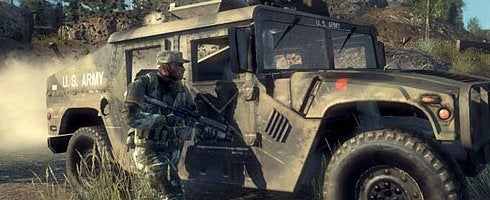 EA has once again challenged Activision's Infinity Ward and Treyarch to a FPS fight to the death by claiming Battlefield: Bad Company 2 developer DICE is tops when it comes to online multiplayer.
Okay, maybe not a fight to the death, but that would sure draw a crowd into a coliseum.
According to EA product manager Will Graham, there isn't a developer out there now that can compete with DICE.
"DICE is at the forefront of defining the multiplayer and online vehicle warfare space and has substantial pedigree in this area following many years of success," Graham told MCV. "We genuinely believe there isn't a developer out there that competes with DICE in this space, and Battlefield: Bad Company 2 is going cement that.
"The use of vehicles in Battlefield: Bad Company 2 sets it apart from the competition and no one else in the industry does this better.
"This is also something the core are very excited about: DICE's history of delivering a multiplayer experience utilizing vehicles is something that sets it apart from anything else in the market. It's also an element that fits with the increasing emphasis on multiplayer for gamers in general."
This isn't the first time EA has laid down the gauntlet.
Back in January, the game's producer, Karl-Magnus Troedsson, said that the franchise "has always been deeper" than its rivals.
In another instance, EA's European boss, Jens-Uwe Intat, stated that the company wanted its crown back after being usurped as the number one shooter franchise, and the release of the game will be the first blow to the competition.
That's not the end of it either. DICE's Patrick Bach admitted back in late January that EA exes see topping Modern Warfare "as a goal" for BFBC2 to achieve.
Guess we'll find out once the game is released on March 2 and March 5 in the US and UK, respectively.
So far, it has proven to be quite popular - the demo for it was downloaded over 2 million times on PSN and XBL as of last week.