Destiny 2: Truth Exotic Rocket Launcher quest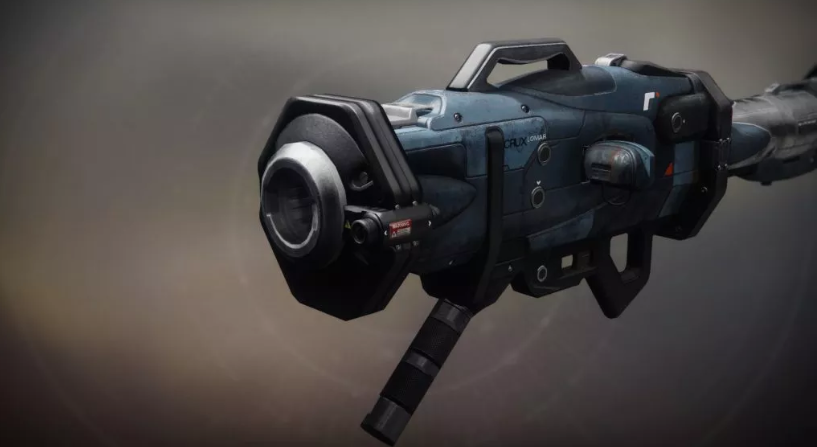 The first Exotic weapon quest in the Season of Opulence is now live, so let's take a look at how to get your hands on Truth.
Truth is a powerful Exotic Rocket Launcher added this season. Its intrinsic perk is Prototype Trueseeker, where your projectiles have trackers and you can lock on to enemies when aiming down sights.
It also comes with the Grenades and Horseshoes perk, where projectiles will explode when in close proximity to targets.
It's tied to the Menagerie which also sees the addition of a new Boss to challenge you in the final round. To access the Menagerie, you must first complete the Imperial Summons quest line to unlock your Power Surge items and reach 690 Power.
Destiny 2: Truth Exotic Rocket Launcher
As we said, the Truth quest begins with the Menagerie. You can defeat the latest boss by throwing charges at him and spamming him with attacks when the shields drop. Watch out for the Knights and Wizards, though.
At the end of the Boss fight, you'll find an Awoken note and the pursuit A Scrap of Paper. You won't be able to understand it - even if you're an Awoken Guardian - so you'll need to visit your pal Petra Venj in the Dreaming City.
She'll translate the note, telling you that you're off to the Prison of Elders - I agree, it's too soon - to find an Earthmade Rocket Launcher. Before you do that, however, you'll need to find a map of where to go in the Ascendant Plane for the Hidden Between Realities step.
To do this, complete Petra's weekly Ascendant Challenge and search the chest. You'll find another cryptic note about missing Map Fragments and the Pursuit, A Map Asunder.
Currently, there's a glitch where you can visit Petra and she'll have the fragments for sale. I had already completed one part of the riddle by being Ascendant and visiting the entrance to the Blind Well, where you'll jump on floating platforms to reach a chest.
Your best bet is to do this, then pay Petra a visit to see if you can buy the other fragments from her.
If it doesn't work, you'll then need to head to the Cistern on Nessus. Take another Tincture of Queensfoil and look for floating platforms over the Vex Milk lake. After that, go to the Tangled Shore to the Mindbender boss fight location in the Jetsam of Saturn area. You're waiting for an Ogre to spawn after killing the Hive at the end of the corridors.
To get the third map fragment, you'll need to complete a Nightfall Strike. You can see why getting the pieces from Petra might be the preferable option, here.
Now that you have all the Map Fragments, you'll need to complete the requirements for each one.
You'll have to get:
50 rocket launcher kills on Nessus while Ascendant.
Get 100 Hive kills in the Tangled Shore.
Complete three Nightfall Strikes with a handicap less than 100 and get 60 rocket launcher kills.
Get a Corsair Badge in the Dreaming City.
You can get a Corsair Badge by killing Scorn and looking for the downed Corsair. Find the body of an Awoken guard and defeat the Boss so you can turn them into a Corsair.
Once you've decoded the map, you'll get a new pursuit called Candy From a Baby and see that this rocket launcher was intended for the Fallen. Make sure you have enough Tincture of Queensfoil to hand, as you'll need to complete the Warden of Nothing Strike while Ascendant.
Equip your new 690 Power gear and team up with some pals to smash through this more challenging version of the Strike. Your reward will be the Truth Exotic Rocket Launcher.
Along the way, there are glowing holograms that look like Saturn. Find and activate five of these during the Strike, then defeat the boss. Activate another Tincture of Queensfoil then jump off the back of the platform where the boss was onto the Ascendant platforms. In a chest to the right, you'll find Truth.
Visit Petra again, then you'll get a message from Werner 99-44 saying that Calus requests an audience with you. He's interested in your alliance with Petra and the Awoken Queen, Mara Sov. We'll need to wait and see what comes of this.
You can read more about what to expect in Destiny 2: Shadowkeep here.
For PC players, remember to merge your Blizzard.net and Steam accounts before October 1 in order to play Destiny 2: Shadowkeep. You can check out our guide on how to set up cross-save here.
Want more? Then check out our Destiny 2: Forsaken guide for more on the Season of Opulence and how to succeed in the Menagerie , how to farm Imperials, and how to get the new Pinnacle weapons and Lumina Exotic Hand Cannon.