Destiny 2: Season of Opulence - Imperial Summons Power Surge pursuit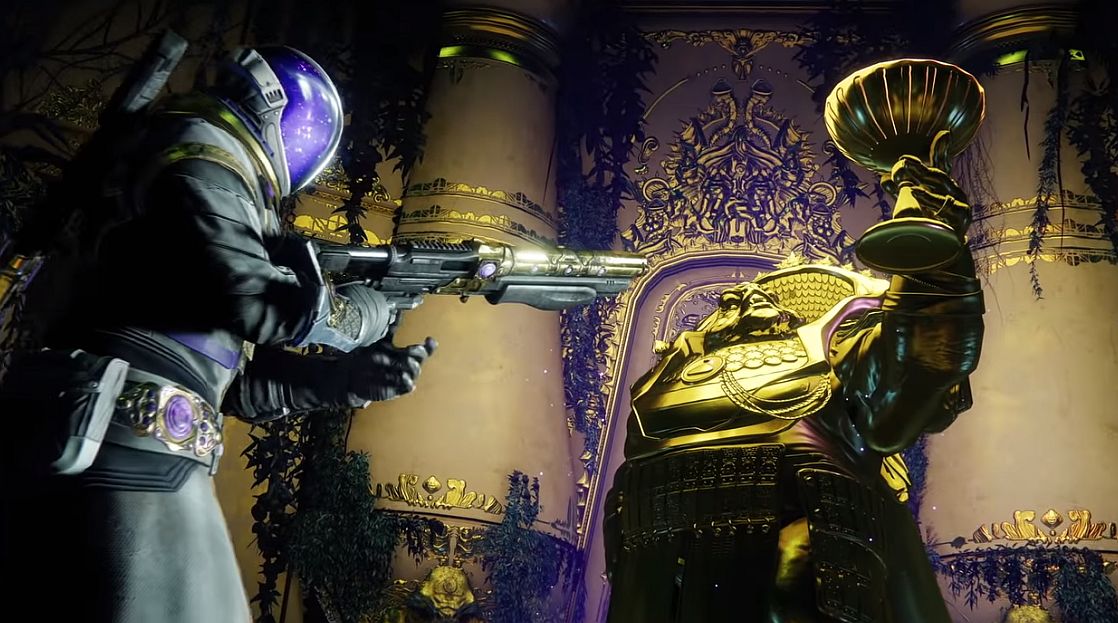 The Season of Opulence has begun in Destiny 2 and there's a new Power Surge pursuit available to boost your Power levels.
Last season, the Drifter offered up Power Bounties to boost your Power level so you could enjoy all the new missions and Gambit Prime straight away. In Season of Opulence, Benedict 99-40 has an Imperial Summon for you that will boost your Power to 690 to let you jump into the Menagerie and the Crown of Sorrow raid right away.
If you want to tackle the raid, you'll need to complete these steps first, so let's take a look at what you need to do.
Destiny 2: Season of Opulence - Imperial Summons
First of all, Visit Benedict 99-44 in the Annex of the Tower. He'll give you an Invitation which you must bring to Ikora.
In return, she gives you a weapon, a 690 Power Encore-25 Pulse Rifle, and a Bond, the Stagnatious Rebuke in the case of Warlocks. She also instructs you to go to the Barge on Nessus to meet with Werner 99-40 who will give you boots, gauntlets, another weapon and a mission step to rebuild the Chalice.
You'll need to restore the Chalice by travelling to Nessus and defeating Cabal to find 10 fragments. Upon finding the 10 fragments, the quest will update to Mended Chalice and you'll need to get 25 Vex final blow melee kills.
After this, you'll need to head to The Conflux Lost Sector on Nessus, near the Cistern and find 1000 Imperials, the new currency. Beat the Cabal Boss there and open the chest to get the Imperials and complete your Chalice.
Once you've done that, you'll have to complete the Glorious Harvest Bounty by gaining experience, completing any challenge and generating 10 Orbs of Light for Werner 99-44.
You'll then get a step called Imperial treasure Map telling you to look for a chest somewhere near the Well of Flames on Nessus. Conveniently, if you check your map, you'll see that X marks the spot where you need to go.
You're looking for a large golden chest. Once you've collected your loot, you'll get access to your first rune - the Rune of Jubilation - which guarantees a Sniper Rifle roll.
Return to Werner 99-44 again to receive your final Power Surge items and the Menagerie will unlock. You should now be sitting comfortably at 690 and ready to tackle the Menagerie.
Once you've completed your first Menagerie run, you'll need to head to Triumphs to claim your reward and purchase an upgrade on the Chalice. Visit Werner 99-44 for a final time and open up the golden chest to finish the pursuit.
You can check out what Pinnacle weapons and in-game events are coming in the Season of Opulence here, as well as our Destiny 2: Forsaken guide for those of you who are new to Destiny 2.