Destiny 2: Season of Opulence - Menagerie guide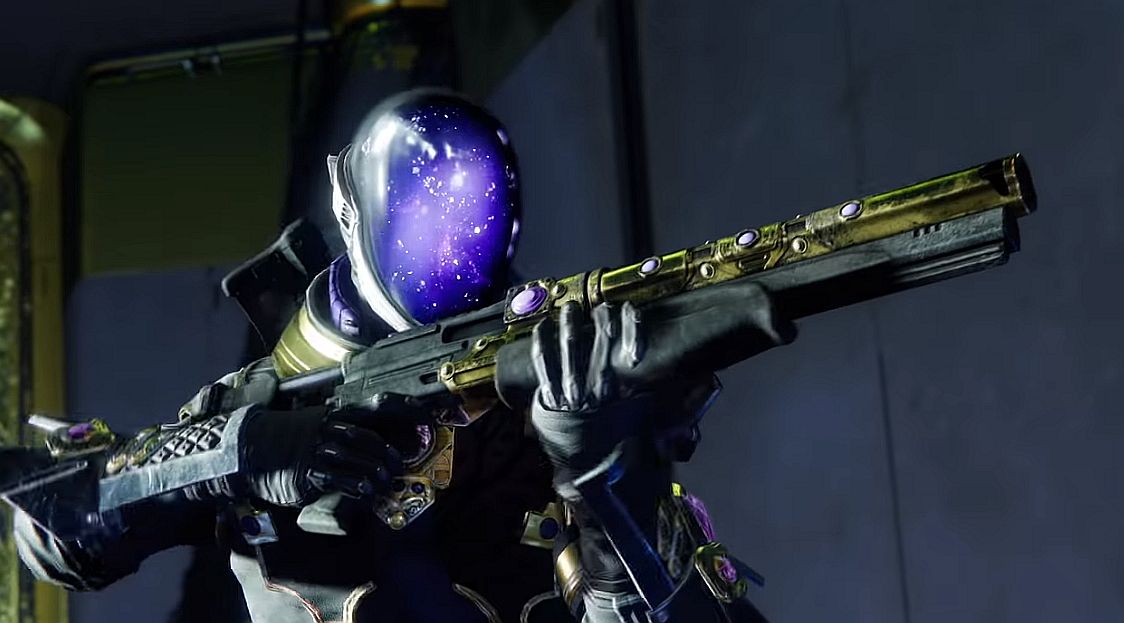 Destiny 2: Season of Opulence is now live and the new six-player activity, the Menagerie, is the best addition yet.

Along with new challenges, loot, and lore, in Destiny 2: Season of Opulence, there's a new six-player activity called the Menagerie.
Players who beat this new match-made activity will use the Calus' Chalice of Opulence to create an offering of runes. These runes are exchanged to pick out specific weapons and armour you're wanting.
Over time, you will be able to upgrade the Chalice to acquire additional, more powerful rewards.
The Heroic version of the Menagerie is now available, as well as the Truth Exotic Rocket Launcher questline.
Destiny 2: Chalice of Opulence
You'll need to choose runes to put in your Chalice at the start of the Menagerie quest line which will determine the kinds of rewards you'll get. Much like The Reckoning, different tiers of the Menagerie will unlock over the coming weeks and it will increase in difficulty.
Alongside Menagerie runs, you can earn runes by completing weekly bounties and opening weekly chests at the Nessus Barge. Pop the runes into your Chalice before a Menagerie run to get the reward of your choice.
Each rune affects what you receive and some of its properties, depending on how you slot them, so you can work some magic to get the roll you really want.
A new currency, Imperials, can be used to upgrade your Chalice to acquire various perks, such as Masterwork stats for your new gear. You can unlock additional rune slots to allow more control of an item's specialization, for more runes, or more rune variety and additional powerful rewards from the Menagerie.
Destiny 2: The Menagerie
Matchmaking will be available for the current normal difficulty, but the upcoming Heroic will require a pre-made fireteam.
You will need to access the Imperial Summons quest before gaining entry to the Menagerie. This will allow you to Power Surge your gear to 690 so you won't get slaughtered trying out the new content.
The good news is that you can't lose in the Menagerie. That is, if a timer runs out on a section before you kill an enemy or fill up the progress bar, you'll just loop back and repeat it at a later stage. There's also no team wipeout or permadeath, and there's no countdown on the final boss.
You will win either way, but it can be a punishing grind, so keep an eye on your fireteam and be prepared to revive often.
The Menagerie takes place in the Leviathan on Nessus and is a multistaged horde activity. You need to fill up a completion bar by slaying enemies, picking up Light orbs and even running a gauntlet.
There are seven stages in the Menagerie, and if you don't fill up the completion bar high enough on your first attempt, you'll loop back through the stages until you are ready to fight the boss, Hasapiko, Beloved by Calus.
Also, it looks like these stages can appear in any order, so don't worry if your playthrough doesn't match up exactly with mine.
The first stage is The Lamplighting, where you need to take down special Knights who drop orbs that you can use to light up the lanterns around the room.
Next, is The Gauntlet, where you'll need to face off large Vex enemies in the centre of the room while a few Guardians are whisked away to jump and run through an obstacle course in a wee race called The Gauntlet.
Carry on through to the next section, The Crystals. There's a special Void Cannon that will spawn that you can use to shoot the crystals. They have a limited ammo supply, so try not to use them on enemies.
After that is The Riposte, where you're looking to kill as many enemies - particularly Knights - as fast as possible before the time's up. If you managed to kill a Cherished Darkblade, they will drop a relic sword that deals on average 50k damage.
The next part is called The Hunted and it's a bit of a clusterfuck. Enemies are rushing on you from all sides and it can be difficult to see what you're doing. You need to shoot Thrall to get them to explode far enough away to kill other enemies and not yourselves, basically, and stay on the circular plate in order to charge it.
The Arkborn is next, where you need to gather yellow Arkborn Souls and put them in the bonfire. These souls can also be stolen, so watch out. An Ogre will appear and the bonfires and souls will disappear from the room temporarily, so defeat him before you go back to picking up more souls.
After that, I entered The Mockery, which works similar to The Blind Well, as going outside of the field will drain your health. Kill the wizards, who will drop orb relics which you can put in the receptacle inside the field you're in.
Finally, there's Hasapiko, Beloved By Calus, a giant Vex Boss who shoots projectiles and will throw waves of Deletion Walls at you.
He has Living Firewalls providing him with shields, so kill them first along with the adds. Make sure to jump out of the way of the huge Deletion Walls and hit him while his shield is down. You'll need to rinse and repeat this a few times and the adds get stronger with each round.
Eventually, he'll spawn two walls at a time, so there's a lot of jumping going on. When he's almost dead, Quantum Hydras will spawn alongside the Living Firewalls and other adds, so it gets bust very quickly.
Once you've defeated him, you'll see that you have 300 seconds to explore. Up where the Hobgoblins are there is a lore item, and you can run around the Menagerie to see what else you can find.
Open up your Triumphs to claim the Menagerie reward, then head back to see Werner 99-44 to finish The Invitation quest, upgrade your Chalice and open your golden chest as a reward.
Destiny 2: how to defeat Pagouri
The final Menagerie Boss, Pagouri, is quite the challenging foe. He's surrounded by a giant forcefield, but you can goad him out of it by standing on the white Vex plate in the centre. Keep your eye out for many, many adds and stay on the plates to inflict damage.
He'll eventually retreat back to the forcefield and two new plates will spawn. Split your team up and have half of you on each plate to lure him back out. In the final phase of the battle, you'll need to activate all of the plates to bring him out a final time, so watch out for Harpies and Hobgoblins.
A Well of Radiance would do well here, as well as some Peregrine Greaves. There's a Hidden triumph here that can be completed by defeating Pagouei while letting it teleport to each plate area only once during the battle.
He teleports to the side of the arena that activated a plate last, and you can control where he goes. The first plate is in the centre, so that's where he'll go. For the next two phases, go to the left plate last to have him spawn there and the right plate in the third phase to have him spawn on the right.
Destiny 2: Heroic Menagerie
The Heroic version of the Menagerie is now live, which is understandably more challenging. The Power requirement is now between 750 and 770 and you must enter with a pre-made fireteam.
There are weekly curated gameplay modifiers which rotate per boss and you can now fail a Menagerie run. If your team is wiped out or you don't reach 100% in an Encounter - they don't repeat in Heroic - you'll be sent back to orbit.
There are Heroic Triumphs to collect, new challenges and rewards to complete, too.
Short-Handed – Complete a Heroic Menagerie run with three fireteam members or fewer.
Go, Speed Runner, Go – Complete a Heroic Menagerie run with time left on the clock.
Break A Leg – Defeat Hasapiko without anyone in the fireteam dying.
Uncontrolled Rage – Defeat Arunak in Heroic Menagerie without anyone in the fireteam dying.
Lambs to the Slaughter – Defeat Pagouri in Heroic Menagerie without anyone in the fireteam dying.
Want more? Then check out our Destiny 2: Forsaken guide for more on the Season of Opulence and how to reach 690 Power, how to succeed in the Menagerie , how to farm Imperials, and how to get the new Pinnacle weapons and the Truth Exotic Rocket Launcher.