Destiny 2: how to set up cross-save and Battlenet to Steam transfer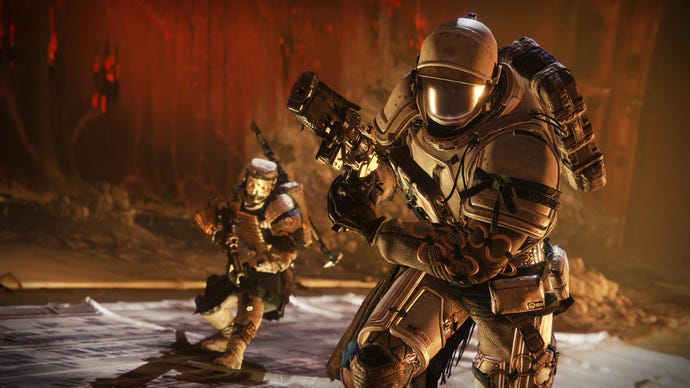 Destiny 2's new cross-save feature will let you play as your favourite Guardian across all platforms, so here's how to do it.
It might not be cross-play, but cross-saving is the next best thing for Destiny 2 fans. You must migrate your save from Battle.net to Steam before October 1.
There are a few caveats to cross-save that should hopefully be ironed out by the time Shadowkeep and New Light - the free-to-play version of Destiny 2 - are released in October.
Currently, if you do not own an expansion like Forsaken on another platform, you'll receive Forsaken gear at a lower level until it is purchased on that platform.
These Power restrictions will be removed in Update 2.6.0 with the launches of New Light later this year as the base Power will be reset to 750. You can read more about what to expect in Destiny 2: Shadowkeep here.
Destiny 2: how to cross-save
First up, head to this page and link up your Xbox Live, PSN, Battle.net and Steam accounts. This step is relatively straightforward, but there are a few extra things you need to do to link your Battle.net and Steam accounts.
When you click on the Steam link button, you'll receive a prompt to head to this page.
You'll then see your Battle.net username and you'll go through an agreement menu before being asked to accept the link between Steam and Battle.net. A word of warning - once you accept this, it cannot be reversed. You have until October 1 to do this, so we recommend getting it done soon.
You'll then be prompted to enter your Steam account details and that transfer is complete. All Silver, expansions, annual passes and accounts will move from Battle.net to Steam, so don't worry about losing anything.
If you've already been playing across two platforms, you'll need to decide which account will be your main going forward as you can only cross-save progression for one account. So, if your PS4 account has better gear and a powerful Guardian compared to your low Power PC account, it would be prudent to cross-save the PS4 account.
As for clans, you'll be able to play as part of your clan across all platforms, but you can only team up if you're all playing on the same platform. Remember: you can cross-save, not cross-play.
You can read more about what to expect in Destiny 2: Shadowkeep here. And, if you're confused as to what content you actually get in New Light vs paid expansions, check our comprehensive story.
Want more? Then check out our Destiny 2: Forsaken guide for more on the Season of Opulence and how to succeed in the Menagerie , how to farm Imperials, and how to get the new Pinnacle weapons and the Truth Exotic Rocket Launcher and Lumina Exotic Hand Cannon.