Destiny 2: Season of Dawn - How to complete An Impossible Task and find Saint-14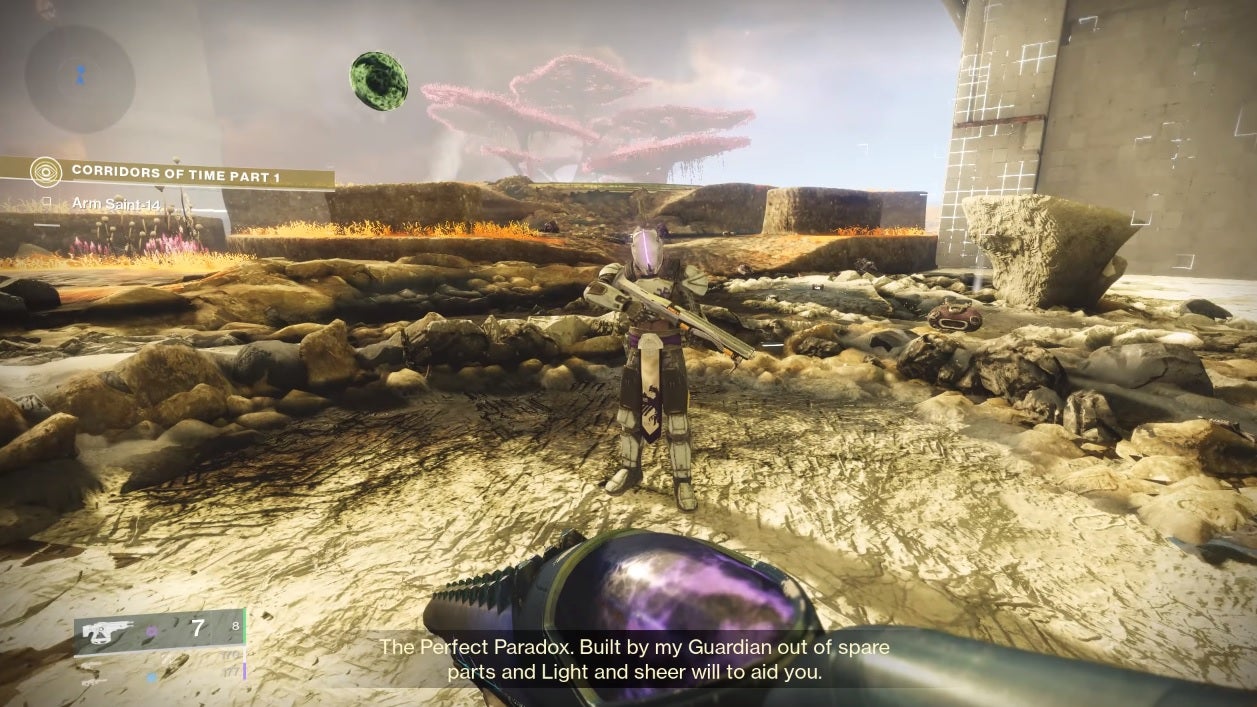 The Season of Dawn is well underway and in this quest, you'll catch your first glimpse of the greatest Titan who ever lived, Saint-14.
After completing your first Sundial run, you'll be able to unlock the Mars Obelisk and take on new quests from Osiris, like An Impossible Task. This quest temporarily reunites you with Saint-14 ahead of his appearance next week and you can check out our guide on where to find his Perfect Paradox shotgun here.
How to complete An Impossible Task
First, you need to collect 15 Vex Transformers on Mercury, Io and Nessus. There are five in each location and you'll be able to spot them on your map quite easily. You'll see a white Vex cube at each location, so shoot at them until they're destroyed.
After that, you'll need to defeat challenging Vex to collect their cores and get precision kills on Vex enemies to collect Radiolarian Fluid so that Osiris can repair the Sundial. All in, you'll need to collect 25 Vex Cores and 50 Radiolarian Fluid. Afterwards, you'll need to complete the Corridors of Time Part 1 step to proceed.
Interact with the terminal close to Osiris to begin Corridors of Time Part 1. You'll need to be at least 850 Power to attempt it, and it would be a good idea to bring some crowd control weapons. You'll also need to bring Perfect Paradox with you, so go and get it if you haven't already.
Kill all the Vex in the next room and traverse the corridors until you reach a new objective: Search for Saint-14. Fight your way through and you'll find him shielding himself from Fallen attacks.
You'll face several waves of enemies including a Servitor and a Walker. Deal with the Servitor first because it'll try to shield the Walker. Afterwards, you can hand Saint-14 the Perfect Paradox shotgun and the mission will end. A new quest step for this mission will become available next week on December 17, where Saint-14 will return as a vendor on the Tower.
And that's it! For more Season of the Dawn guides, check out how to get the new Ritual Weapons, what the best mods for The Lantern of Osiris are and how to unlock the Mars Obelisk.
If you're new to Destiny 2, you can check out our Forsaken guide here as well as how to find Lost Sectors and cache codes.