Limited edition Cyberpunk 2077 Xbox One controller doesn't look all that cyberpunk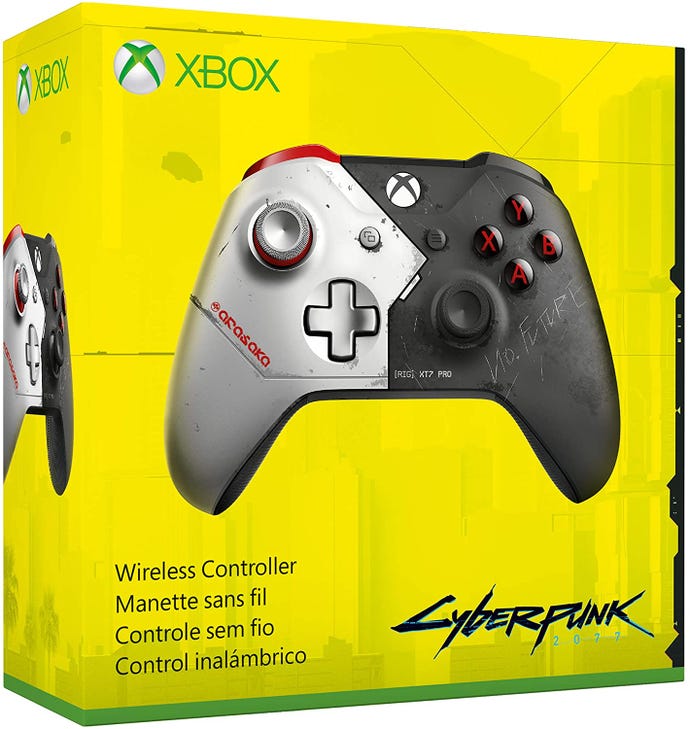 The Cyberpunk 2077-themed Xbox One controller is coming sooner than the game.
Amazon Canada has put up a listing for the Cyberpunk 2077 Limited Edition Xbox One controller (via @shinobi602).
This is the first time we're seeing it, but it makes sense that Microsoft teamed up with CD Projekt Red to design a controller themed after the game. The platform holder occasionally does this with third-party games.
The page says the controller is coming May 4, but doesn't list a price. What we do have, however, are fresh images.
The design doesn't scream Cyberpunk 2077, which is a bit strange. In fact, if you didn't recognise the logo for fictional corporation Arasaka on the left there, you may not even realise it's a Cyberpunk 2077 tie-in.
In case you missed it, CDPR recently revealed the origin of the game's Moxes gang, which was formed to protect sex workers from abuse. The developer also showed off the official art for all seven gangs in the game.
Cyberpunk 2077 releases September 17 on PC, PS4 and Xbox One.