Borderlands 3 cross-play arrives alongside the return of the Cartels event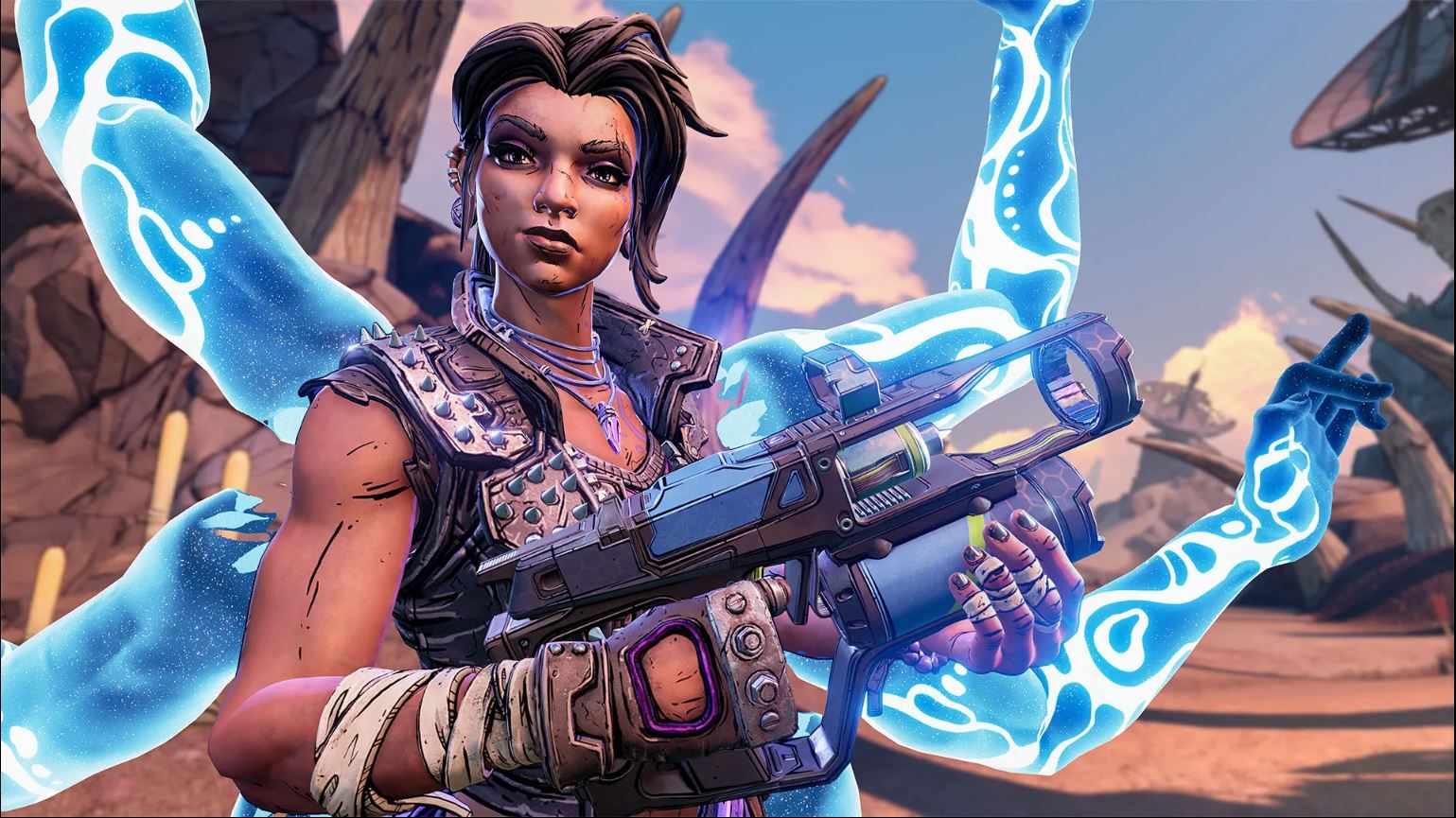 The Revengence of Revenge of the Cartels event is live in Borderlands 3.
Alongside the event, the Borderlands 3 update includes the promised cross-play functionality, permanent seasonal event toggling, a new level cap increase, and more.
With the cross-play free addition for the game, you can play with others on Xbox One, Xbox Series X/S, Mac, Stadia, and PC via Steam and the Epic Games Store. In other words, all platforms the game is available for with the exception of PS4 and PS5.
The return of a favorite seasonal event is here with The Revengence of Revenge of the Cartels. It finds Joey Ultraviolet and his gang back for another round. Because of this, Saurian Maurice will once again ask you to eliminate Cartel Operatives. They can be found in areas from both the base game and campaign add-ons.
Once you've taken out enough of them and collected Hideout Coordinates, Maurice will be able to open a portal for a showdown at Villa Ultraviolet against the head of the cartel, Joey Ultraviolet.
This event features a new set of themed cosmetic rewards which you can read about in detail on the official website. The event runs through July 1.
Along with the aforementioned, the update also brings with it the ability to access all of Borderlands 3's themed seasonal events for however long you like. There is a new option on the Main Menu that allows you to select which of the three events you want to toggle on or off. Each has its own set of themed cosmetic rewards and exclusive drops from Year 1 and Year 2 iterations and you can now earn them at your own pace.
Finally, the update also brings with it a level cap increase by seven levels to a max level of 72.