BioShock 2 to have less backtracking, Vita-Chambers options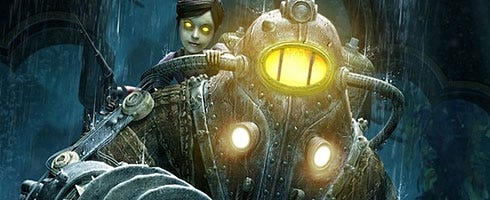 BioShock 2 creative director Jordan Thomas has explained how the Vita-Chambers will work in the sequel, and said this time around the option to turn the Chambers off will be on the game disc.
With the first game, 2K provided an update giving players the option to shut down the Chambers. Since this new option proved to be popular with players preferring a more "traditional" death at the hands of enemies, the devs decided it would make its way permanently into the sequel.
"You can turn them off if you wish, making the game much more traditional," Thomas told Kotaku. "Within that, you can adjust your difficulty to make it more or less of a challenge to get through an encounter. [For example,] you could turn off the vita-chambers and still play it on easy.... but the main criticism that we derived from the first game was the Vita-thrashing exploit, which was — because there were ammo-less weapons in the game and because there were consensual boss fights in the game — the idea of just using an ammo-less weapon and playing Lemmings over and over again until the cliff just disappears.
"[It was] was degenerate in many many ways... It was fun for no one. So now the Little Sisters will heal the Big Daddys a percentage of their health if you don't take them out. So you do have to invest in their demise."
Also, this time around, players won't be able to backtrack and visit the larger levels once left. This is because supporting the ability to do so in the first game was "immense" and the team ultimately decided that backtracking was not as important as "more interesting, readable features".
Bad news there if you are the explorer type, but you'll only miss out on collectibles - not any Little Sisters or Adam.
"When you leave an area, your number of available Little Sisters travels with you," Thomas stated. Instead, the game will just thrown more Little Sisters your way in other levels.
The game hits stores in February 9, and according to the latest issue of Qore - it will last at least 10 hours.