The best free games on Steam
Free games are the best kind of games, so let's take a look at the best free games on Steam.
That's not the easiest task - there are a lot of games on Steam, to say the least. But still, it's baffling how many of these games are both free and very good. That is until you remember the grasping devil of microtransactions, of course.
We're going to take a look at some of the best free games you can download from Steam right now, so clear up some hard drive space and plug in your ethernet cable.
Best free Steam games
Let's be honest: sometimes the old ones are the best. We're going to skip old favourites like Team Fortress 2, CS:GO, and Dota 2 because you've most likely heard of - or ploughed a thousand hours into - those already.
If you somehow haven't played Team Fortress 2 then go and play it before reading this list, it's bucket list material.
This list isn't in any particular order, but let us know if we've missed out one of your favourites.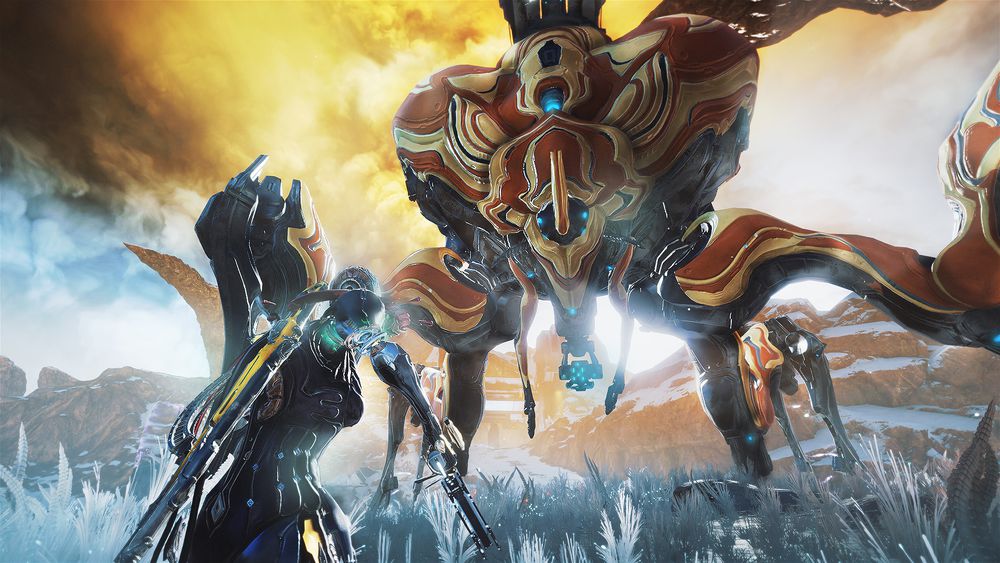 We're kicking off this list with one of many space warfare style games. Warframe is an online RPG that's one of best free games out there, full stop - let alone on Steam. Years before Anthem showed up, you fight enemies in a magical space-robot suit, equipping a variety of skills and weaponry which combine elements from Destiny-style melee sword action and more standard third-person shooting.
Mash that all together and you get an excellent and engrossing PvP and PvE experience, complete with its own story mode. You can craft your own gear and slide on your knees to victory, chopping up enemies as you go. It's frequently updated, too, so you'll never be short of new content to play with your friends or strangers online.
While it was less popular on consoles and prone to some awful bugs, Warframe is superb on the PC and we'd definitely recommend giving it a go. Some of the starting Warframes are reasonably powerful in the meta, so you don't have to part with any cash and buy "silver" to have fun.
There are many fully-fledged MMOs on this list, and the first one we're looking at is Crossout. Sitting comfortably in Steam's top ten, Crossout is an action MMO where you build ridiculously large machines and use them to destroy opponents in online matches.
You can craft all manner of vehicles and weapons, such as a monster truck covered in power drills, and you can even introduce a stealth element into the mix you're a bit sneaky like that.
It's so over-the-top yet works so well. There's so much you can personalise about your hell machine that it never gets boring. You can even create your own boss or fight another user's creation. When you participate in PvP and PvE you'll earn new parts and blueprints to create whatever the hell you want.
Star Trek Online is hugely popular on Steam. Who wouldn't want to command some of the most impressive starships imaginable in one of the richest universes ever created?
Take control of the Enterprise and seek out new civilisations in your own story. There are constant updates for Star Trek Online, many of which are free, which add new missions, gear and even some seasonal events.
There was also the addition of Deep Space Nine crew if you fancy trying your hand as the Emissary and if, like me, you love Worf. It hasn't aged particularly well, but it's still fun to play if you're a diehard Trekkie - or a fan of philosophical sci-fi in general - and I'm personally looking forward to seeing some of the content related to the Netflix series, Star Trek Discovery, which will be added soon.
Taking a break from spacefaring for a moment, let's talk about Path of Exile. This Action RPG has one of the best character creation tools I've seen in a long time and gives you a wealth of freedom to basically do as you please as you career around the map looking for unfortunate souls to feel the wrath of your mouse-click and hotbar.
You can improve your character in several ways, with a huge variety of abilities waiting to transform your character into a death machine.
Its combat is similar to that found in Diablo 3 and you'll need to fight your way through this monster-heavy world to unlock all its secrets. There's a competitive league which you can try your luck against the very best of players and it gets regular updates and expansions, so it'll be sticking around the top ten spot for a while.
Path of Exile might be complex, but there's an incredible amount of game available for the fat price of: free.
Let's be honest: there are a slew of free FPS games out there that focus on team deathmatches and competitive versus modes. Warface is no different in that respect, but what it offers is a array of teamwork strategies, four diverse classes to choose from and even lets you try out new weapons by spending your in-game currency before you buy it with real money.
Your team has to be balanced in order to succeed; you can't really win by having four soldiers in your midst alone. There are different difficulty levels to choose from so you can find a class and weapon that suits you and your friend's playstyles before jumping in to one of its many maps and competitive modes.
While its core gameplay is strong, Warface is also known for its grindy progression - which at least means you're not going to breeze into the top ranks in an afternoon.
If you want a break from the usual AAA FPS games, Warface is a simple and effective game that you'll struggle to put down.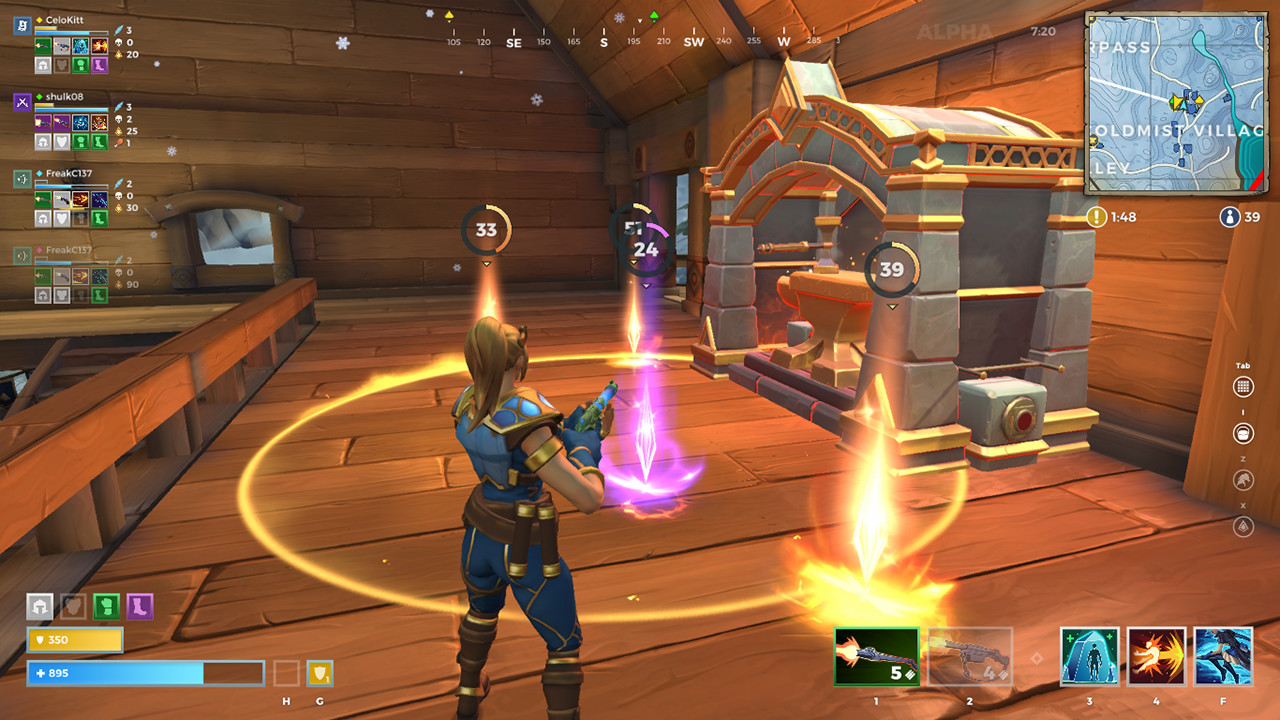 Realm Royale differs from other battle royale games as it's a fantasy royale instead of a straight-up shooter. But like always, you'll be battling it out against 100 opponents in a bid to win that coveted first place.
To keep things fresh, Realm Royale does work a little differently though. You can carry way more loot than you usually would, which you can then disenchant into shards and craft more weapons at the Forge. This makes gameplay a little more strategic and challenging as folk will have their own unique items and weapons as opposed to whatever they find lying around.
You can craft these items mid-game, but if you stoke up a Forge you'll be marked as a target, so make sure you've got a weapon to hand.
I know I said I wouldn't talk about old games, but EVE Online always deserves a special mention. It's one of the best MMOs of our time and players have been basically running the show for over a decade.
You can choose who you want to be: a trader, a warlord, a spectator, even. You have the opportunity to create a whole other life for yourself in this massive player-driven world. Just make sure to come up for air once in a while, because it sucks you in hard.
The Lord of the Rings Online
Not many games that are based on books or films sell very well, usually because they're made in such a rush that gameplay quality is often overlooked. Star Trek Online and The Lord of the Rings Online are the exceptions to this rule, however.
This MMO lets you roam around the vast world of Middle Earth as one of six races. You can power through the story solo or with friends, and you can event fight on Sauron's side in PvMP battles.
There are tonnes of items, weapons and armour you can craft and improve as you navigate your way through the Mines of Moria and can even have a drink in the Prancing Pony. It's no Return of the King, but it'll do.
Neverwinter focuses on the titular town from classic RPG Dungeons and Dragons. Not to be confused with BioWare's Neverwinter Nights, this MMO pits you against all manner of strange creatures, formidable foes and incredible plot twists.
Neverwinter updates regularly, though fans have complained about a bit of a push on microtransactions as of late. Every bit of content is free to access, however, making it one of the more accessible MMOs out there for new players. You can level up your character and explore a range of skills and abilities that make Neverwinter a really enjoyable and engaging action-MMO that stands out from the rest.
Doki Doki Literature Club!
If, like me, you enjoy a well thought-out story, characters with real depth, and a multitude of endings, all wrapped up in a sickeningly sweet high school facade, then Doki Doki Literature Club! is the game for you (unless you're under 18).
The game begins with a content warning that seems very out of place until the later portion of the game when things start to get very weird and frightening. It's a visual novel that focuses on the story of a group of pretty high school girls and what is essentially their book and creative writing club.
After a few rounds of writing poetry and flirting heavily with one or more of the girls, things take a dark turn and it plays as though there's a major glitch in the game. Stick with it - it's all part of the story, and the fun!
While there are plenty of MMOs already on this list, check out our round up of the best MMOs around for even more!
Evergreen list
The best games of each platform
Best of series and misc