Battlefield 1 CTE is now available for PS4 and Xbox One, but Premium is required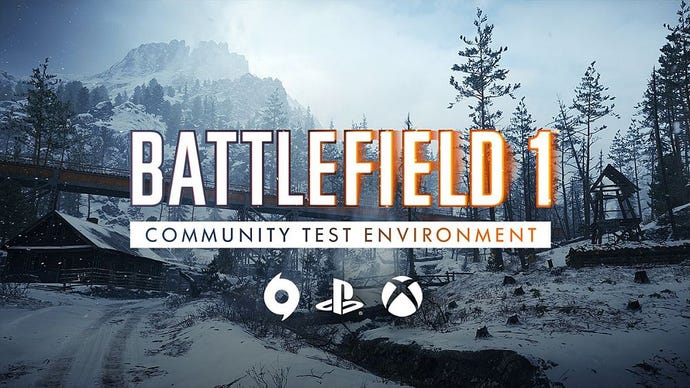 Battlefield 1 players on PlayStation 4 and Xbox One can now participate in the Community Test Environment.
DICE announced today a Community Test Environment (CTE) has been made available for Battlefield 1 on consoles. The caveat: you must own the Battlefield 1 Premium Pass in order to participate.
In case you are unfamiliar with the CTE, it's basically the same thing as the Public Test Server (PTS) for The Division and the Public Test Realm (PTR)for Blizzard titles.
This is where players can help test new features such as the incoming new Supply Mode, maps like Lupkow Pass which drops later this month, improvements, experiments and changes before release.
For instance, horses handling is being adjusted for one thing, and this is something CTE users will be able to give a go before release.
Some of what you will play may or may not make it into the full game, obviously, especially if it is of the experimental sort. And don't forget, there will plenty of weapons to try.
Before In the Name of the Tsar releases for Battlefield 1 in September, CTE players will be able to try out weapons like the Fedorov Avtomat, General Liu Rifle, Double Barrel Shotgun, MG14 Parabellum and others.
Those who participate are helping provide the developers with feedback and information on issues such as bugs or exploits, benefiting everyone.
If you are a Battlefield 1 player and are Premium, you can sign up for the CTE on your respective console by clicking on "more" and choosing Community Test Environment from the main menu of Battlefield 1.
Then, just follow the steps.