Battlefield 1: In the Name of the Tsar's remaining DLC weapons leaked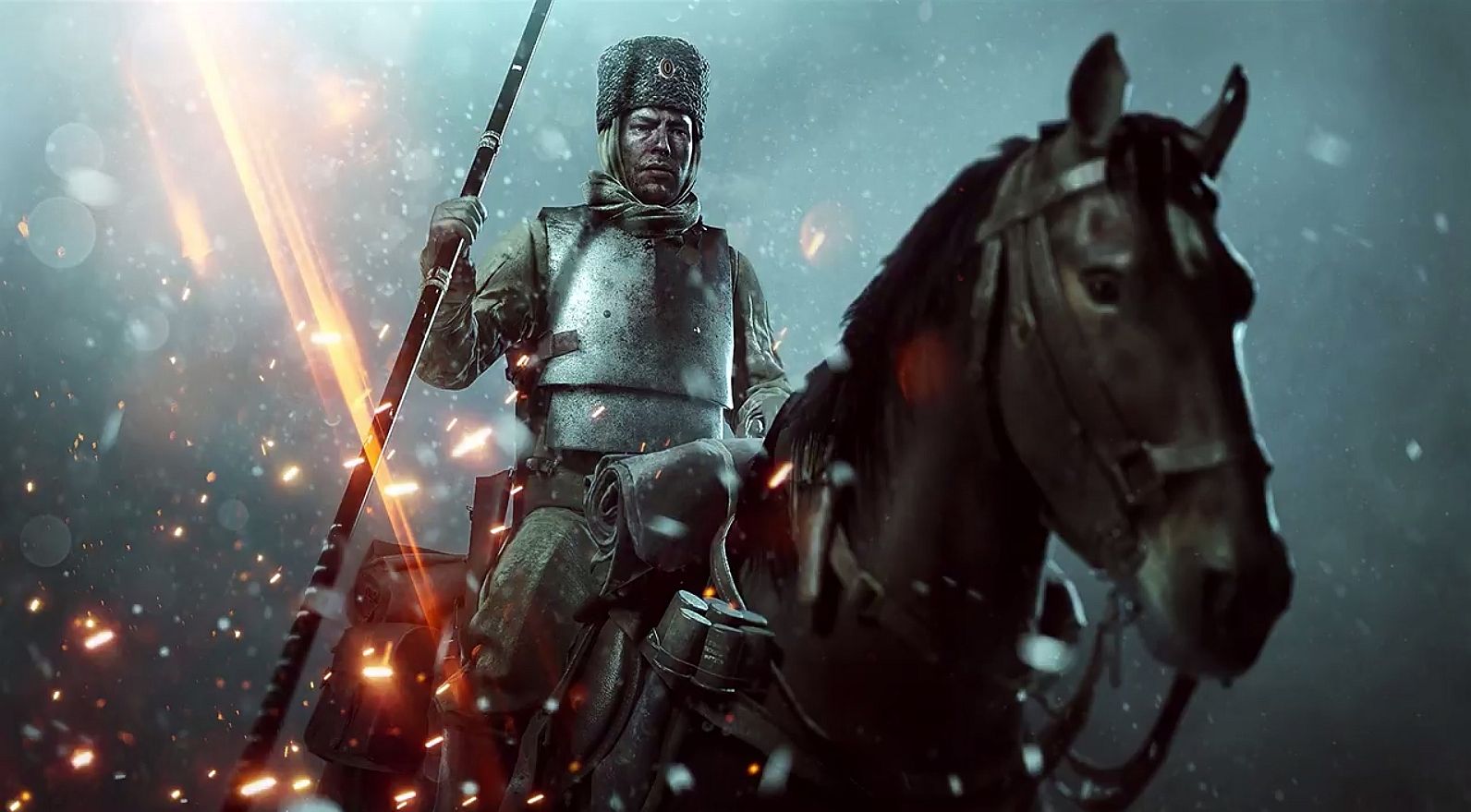 We now know all 11 weapons coming to Battlefield 1's In the Name of the Tsar expansion.
Battlefield 1's next expansion, In the Name of the Tsar, is coming this September and is bringing the new Supply Mode with it, which takes its inspiration from the expanses of the Eastern Front in the first World War, necessitating the need for air drops.
The DLC will have a heavier focus on cavalry combat, so the horses are getting an attitude adjustment to make them more amenable.
We got a peek at some gameplay from the expansion's first map, Lupkow Pass, which is actually releasing early, in August. The expansion will also introduce six new weapons: a Double Barrel Shotgun, Federov Avtomat rifle, MG14 Parabellum, Mosin Nagant M91 rifle, Nagant Revolver and the C93 Carbine Suppressed.
That left five unknown weapons, and after a little digging, they were posted on Reddit.
Westie has a breakdown of the stats of each weapon that have been taken from the code, but the models aren't in the CTE build, so you'll have to use your imagination when it comes to actual gameplay.
The five weapons are:
Maxim SMG prototype for the Assaullt class that has a box magazine giving it an 80-round capacity
General Liu rifle for the Medic which is a hybrid bolt action, semi-automatic weapon but we'll have to see if that remains true in-game. The capacity is six rounds
Perino Model 1908 LMG for the Support class. The gun was modified from a feed strip to a box in bipod mode, but again, we'll have to see which way Dice falls on that one
Vetterli M1870 rifle for the Scout class. The rifle was modified for use in WW1, with three variants, but according to Westie, the in-game variants will be infantry and carbine
Obrez Tanker/Pilot weapon described as a "bolt action shotgun" by Westie
We don't know if they'll be free for everyone, or exclusive to the DLC. They're not all Russian guns - like the six featured in the Lupkow Pass gameplay - so hopefully we'll see them as part of a free update.
What do you think about the new weapons? Are you itching to use them, or aren't you fussed? Chime in below.