Now Ubisoft is saying that Assassin's Creed Valhalla has a bigger map than Odyssey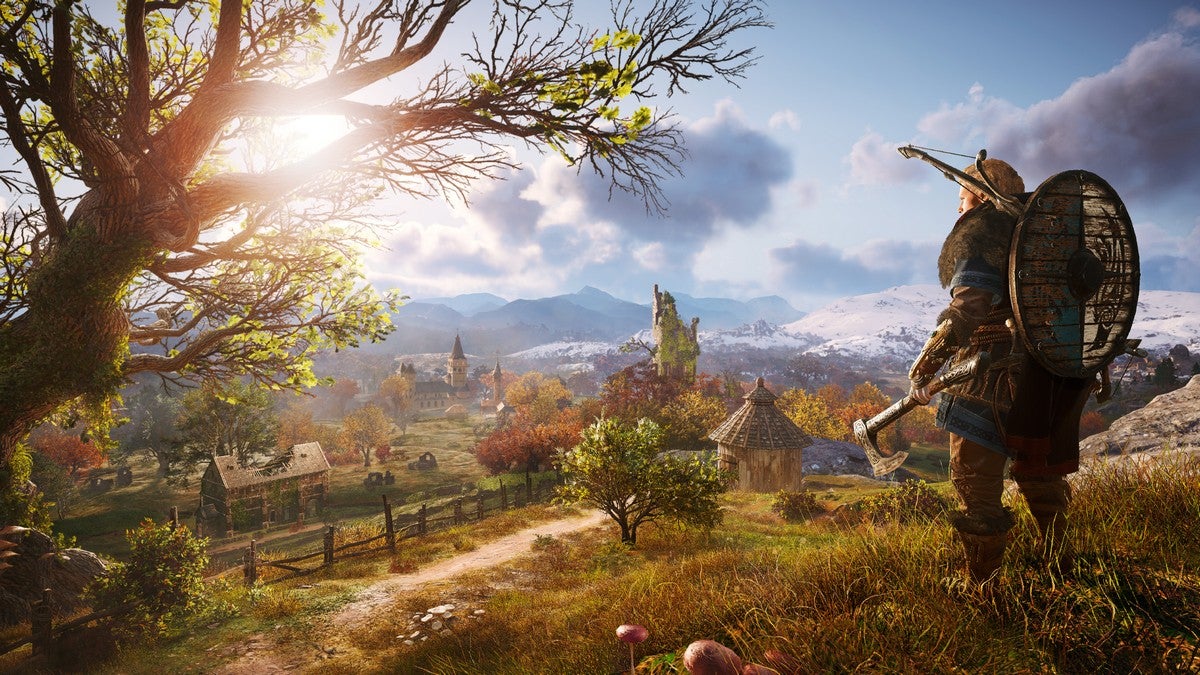 The map of Assassin's Creed Valhalla is actually bigger than Odyssey's, according to Ubisoft.
The amount of content in the upcoming Assassin's Creed Valhalla is once again the topic of discussion. After Ubisoft's Middle East spokesperson said the game won't be the biggest or longest in the series, a Valhalla developer has now weighed in.
Assassin's Creed Valhalla producer Julien Laferriere revealed in an interview with YouTuber Julien Chieze that the world map in Valhalla is actually bigger than Odyssey's already massive landmass.
In the interview, which was translated on Reddit, Laferriere said that because the game's map is made up of the country of England as well as parts of Norway, its size edges it ahead of all other Assassin's Creed games.
"I would actually say in terms of range it is probably a bit larger than Assassin's Creed Odyssey," said Laferriere in the translated quote. "I do not have the exact figures at this stage, but we have not only created the whole country, which is in this case England, but also to a good part of Norway too.
"There are other secret worlds, which I can not speak about today, which contributed to the size of the game. It's not a small game, it is a game which is clearly ambitious, which will offer many many hours of gameplay for the players."
We obviously have yet to get our hands on Valhalla to make these comparisons ourselves, but it's worth keeping in mind that the original statement may not necessarily contradict Laferriere's comment. Valhalla's map could actually be the series' biggest in terms of landmass, but the content as far missions and unique locations may have been reduced.
Given the time period the game takes place in, we're probably not going to see many dense, metropolitan environments, which would greatly affect the perception of Valhalla's size and scale. All that said, it's interesting that Ubisoft felt it was important to highlight the size of the map in the interview.
In case you missed it, creative director Ashraf Ismail recently shared an early look at player-created settlement in England.
Assassin's Creed Valhalla is out this holiday on PC, PS4, PS5, Xbox One and Xbox Series X.