Alan Wake European release pushed forward to May 14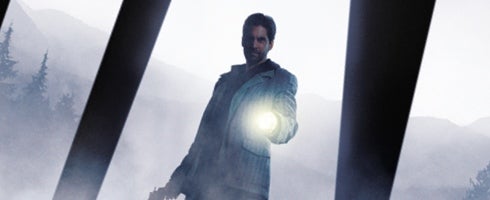 Microsoft's just pushed forward the release date of Alan Wake to May 14.
The Remedy thriller was previously down for a May 21 release in the UK and Europe, with a US launch three days before that on May 18. Both the American release date and Japanese launch of May 27 remains the same.
The fact the release date has now come early is more than a certification that the game is coming this year and is definitely finished: Remedy's Matias Myllyrine said the game has been done since June last year, with the studio working on polishing the game since.
The game was revealed five years ago at E3 2005 for next-gen consoles and PC", before being revealed a year later as a 360/PC exclusive.
Microsoft confirmed at X10 back in February that the PC version has since been canned, opting for the 360 version as the only available SKU.
We interviewed Remedy's Oskari Hakkinen back in February about the game. Read about it here.
PR below.
ALAN WAKE STEPS INTO THE LIGHT EARLY IN EUROPE

The psychological action thriller, exclusive to Xbox 360, will be in stores across Europe from 14th May

LONDON – 7 April 2010 - Microsoft is delighted to announce that Alan Wake will be hitting stores across Europe on Friday 14th May – a full week ahead of its original release date.

"Fans in the UK have been crying out to get their hands on Alan Wake since it was first announced and we're thrilled to be able to deliver it to them early," said Stephen McGill, Director, Xbox & Entertainment, Microsoft UK.

In this long-awaited title, exclusive to Xbox 360, players assume the role of Alan Wake, a best-selling crime writer suffering from writer's block, who escapes to a small town only to experience the mysterious disappearance of his wife. An intense psychological thriller from Remedy, the creators of Max Payne, Alan Wake looks to raise the bar for future games, creating a true cinematic experience.

Rated BBFC 15, Alan Wake will be available for an estimated retail price of £49.99.

-Ends-