Alan Wake 2 combat will be more "impactful, strategic, and desperate" than the first game
It meshes well with the horror aspect.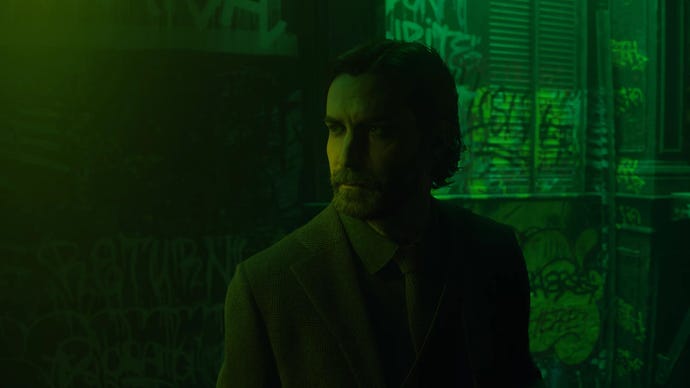 Combat in Alan Wake 2 will be different than what players were used to with the first game.
This is according to the game's principal narrative designer Molly Maloney, who told GamesRadar the game's combat supports the "horror aspect," making it more "impactful, strategic, and desperate."
Alan Wake 2 is the first survival horror game from Remedy Entertainment, and the gameplay will feature more variation from the first game.
In the demo shown during the Summer Game Fest 2023 showcase, FBI Agent Saga Anderson carries both a flashlight and a firearm, but unlike the first Alan Wake, the camera is closer to her shoulder.
You probably noticed in the demonstration video that gameplay is a bit slowed down, and this is intentional to focus on more details, tell a horror story, and add suspense so that when combat does occur, it's more impactful.
"It's a more cohesive package," added co-director Kyle Rowley."That was something we were very much aware of from the first game; where it was story, then a lot of combat, and then a bit of story. Here we're trying to meld the story with combat and with exploration. We have cinematics, there's live action, all in a slightly more cohesive way."
"As you're figuring out the story and piecing together clues, these are all now actual gameplay," said studio head Sam Lake. "So you are actively playing the game while experiencing the story."
Alan Wake 2 will be made available for PC, PS5, and Xbox Series X/S on October 17. Remedy will support the game after its release with both free content as well as two paid expansions: Night Springs and the Lake House.
Set 13 years after Alan Wake went missing, the FBI has sent agent Saga Anderson to Bright Falls to investigate a string of ritualistic murders. There, she finds herself caught up in a supernatural horror story that was written by Wake in the hopes he can escape his captivity.
In the game, you can play as Alan or Saga in two separate single-player stories, played in any order chosen. Both can fight enemies using firearms and a flashlight while exploring various locations such as Bright Falls, the town of Watery, and the Dark Place - an alternate dimension.