A Way Out coming in 2019, details planned for next week along with a release date for Fe - rumor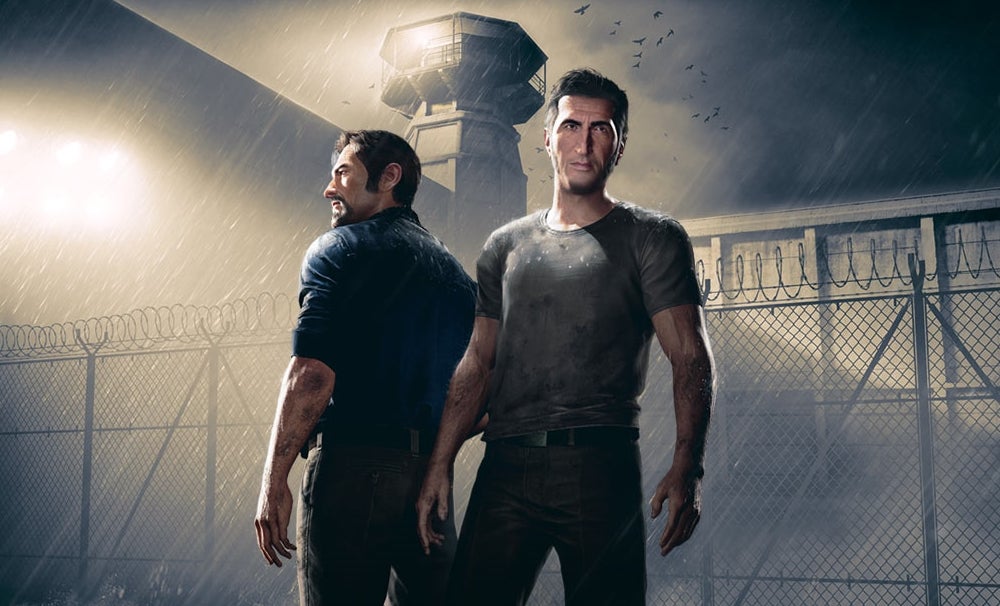 It seems the co-op prison break game from Hazelight, A Way Out, may not release in 2018 after all.
A Way Out, which was announced at EA Play during E3 2017 for PC, PS4 and Xbox One, will not be released in 2018 - if a purported leak is accurate.
According to reddit user OldSoul2, emails from EA have been popping up in their inbox for a few months, and the latest was a marketing infographic with a schedule for both Fe and A Way Out.
While such things are easy enough to fake, which is why we held off on this for a couple of days, it's worth a look anyway, especially with The Game Awards and PlayStation Experience 2017 taking place next weekend.
Looking over the marketing timeline, a closer look at the main characters Leo and Vincent will be provided on December 7. The Game Awards 2017 takes place that evening, so keep your eyes glued for news on A Way Out.
The timeline also notes there will be a press tour, and more stops along the way before "one of the most anticipated games of 2019" releases. Note the 2019 mentioned.
EA's current fiscal year ends during March 2018, with the next fiscal year (2018-19) starting in April. So, it's possible the marketing material is referencing the fiscal year instead of calendar year 2019. That's how we're leaning at present. You never know, but it's worth pointing that out.
Also noted in the marketing material is references to Josef Fares, who heads up Hazellight. Fares was writer and director for Brothers: A Tale of Two Sons and tends to be a straight shooter when it comes to game development and the industry as a whole. The material references an "executive summary" stating "Josef as a personality is a plus, his passion is great, but need to watch out for controversy."
Again, whether the materials posted are legitimate or a great photoshop remains to be seen. Make your own decision.
Now, about Fe. The infographic notes a PSX 2017 "opportunity" on December 7, which again, is when The Game Awards takes place, so Fe could be shown at both venues.
PlayStation Experience 2017 kicks off on December 8 when the keynotes takes place that evening.
The timeline states that on December 7 pre-orders are also set to go live. A Nintendo Direct will take place in January and feature at look at Fe via a Switch trailer. Hands-on previews will also go live in January, prior to the game's release.
Fe is slated for release on February 18 according to the image, which is inline with the previously announced "early 2018" release window.
Last time we were provided with a look at Fe was during gamescom in August. It is currently in development at Zoink and will be released for PC, PS4, Switch, and Xbox One.
Again, take all of this as rumor until something concrete is provided by EA, the developers, or announced at The Game Awards and PSX 2017.