Wii Sports Resort passes 1 million in Europe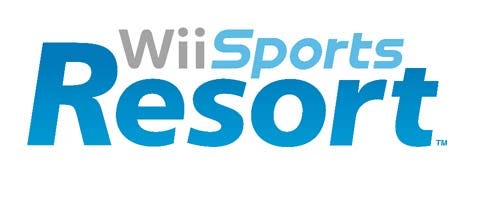 Nintendo just confirmed that Wii Sports Resort has now sold more than 1 million units in Europe.
It was confirmed overnight that the game had hit the same tide-mark in Japan.
The company issued the following image to prove its European point this morning. Look at the blue line rather unfortunately tagged "Wii Sports Resort Cum".
PR after the break.
Wii SPORTS RESORT EUROPEAN SALES
EXCEED THE MILLION MARK
25th August 2009 – Wii Sports Resort, the action-packed game that is the first from Nintendo to make full use of the Wii MotionPlus accessory, has generated strong sales across Europe in its first month since launch, passing the one million mark.
The game, which has also shown strong & steady sales globally – selling more than one million copies also in Japan and the US, brings an entire island, along with 12 exciting sports, to your living room for all your friends and family to enjoy. Each of the sports featured in Wii Sports Resort is modelled with incredible accuracy thanks to the Wii MotionPlus accessory, separate sales of which have exceeded 936k sales across Europe since its launch.
Laurent Fischer, Managing Director, Marketing & PR, Nintendo of Europe, said: "The early sales figures represent a strong start for Wii Sports Resort, which is on its way to becoming another Nintendo title that sells steadily over an extended period of time as opposed to a single flash on its launch day. Combined with strong figures for Wii MotionPlus, the data suggests that more families and friends are playing together than ever before – which, for Nintendo, is a major objective."
Whether it is drawing your Nunchuck back like a bowstring in the archery game, or wielding the Wii Remote like a deadly samurai in the swordplay game, Wii MotionPlus has taken motion control in video games to a new level of realism. The other games featured in Wii Sports Resort are table tennis, basketball, golf, bowling, air sports, power cruising, Frisbee®, cycling, canoeing and wakeboarding, and all of them are simple to get to grips with for newcomers yet challenging and realistic enough to provide endless hours of fun for experts.
ENDS