NSMBW, Wii Fit Plus, Wii Sports Resort all pass 10 million units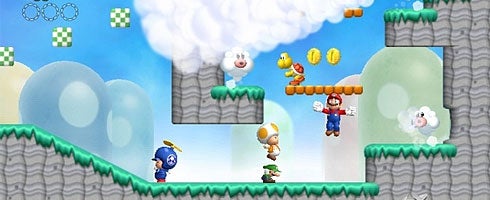 New Super Mario Bros. Wii, Wii Sports Resort and Wii Fit Plus have all moved 10 million units in Lifetime-to-Date numbers released this morning by Nintendo for the period between April 1, 2009 and December 31, 2009.
Its just as president Satoru Iwata predicted last year, when he said all three games had the "potential to surpass 10 million copies worldwide."
Wii Fit Plus moved over 10.1 milion units since its release last October, while Wii Sports Resort sold over 13.5 million units.
It was previously announced it had sold over 5 million units in Europe since it released in July last year.
And 10.5 million units of NSMBW were moved since its release back in November.
Nintendo Europe said earlier this month it had sold over 2.5 million units in the EMEA region, with a further 3.8 million in the US for the month of November, according to NPD.
Recently released figures have shown its already outsold Super Mario Galaxy in LtD numbers in the US.