We didn't get any Kingdom Hearts 3 news recently, so here's a screenshot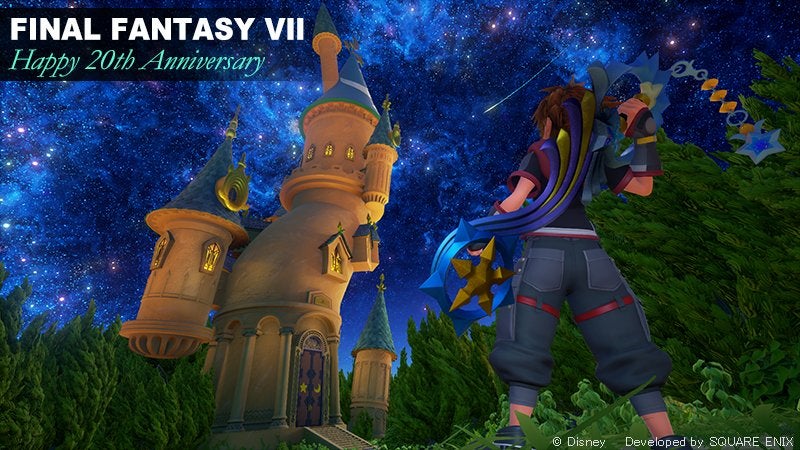 Square Enix is paying homage to Final Fantasy 7 with a new Kingdom Hearts 3 screenshot.
During the recent Final Fantasy 30th Anniversary celebration, Square Enix revealed a bunch of Final Fantasy news.
But that wasn't all, the publisher made sure to sneak in a single Kingdom Hearts 3 screenshot. This one is special though. As you can probably tell, it's an homage to the famous pose from Final Fantasy 7, which is celebrating its 20th anniversary.
Here it is:
More recently, designer Tetsuya Nomura confirmed that it'll be a while before we see the release of either game. Kingdom Hearts 3 has been in development longer than the Final Fantasy 7 remake, but it seems the publisher is still uncertain about the release date.