Square Enix has 'no plans' for more Kingdom Hearts games on Nintendo Switch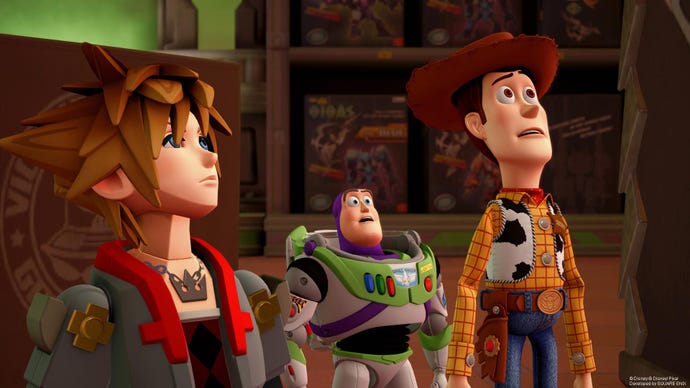 Kingdom Hearts creator Tetsuya Nomura has confirmed that there are currently no plans to bring more Kingdom Hearts games to the Nintendo Switch.
According to an interview over at Nintendo Enthusiast, Nomura confirmed via translator that there are "no plans" to bring more Kingdom Hearts titles to Nintendo's plucky little portable console after Kingdom Hearts: Melody of Memory launches on November 13.
Nomura states that Square Enix has looked into porting the beloved Disney-filled RPGs to the hybrid console, but the publisher found the process 'technologically difficult.'
According to the interview, however, Nomura does believe that other games he's worked on may end up getting ported to the console – though any actual details about which games he's on about here are left rather vague.
If you're a fan of the series, at least Melody of Memory is worth checking out: it boasts over 140 songs with music from Disney, the Kingdom Hearts series, and "more."
What's more, if you're into the mad, magical, and myopic lore of the series, you're in luck – the upcoming rhythm-action game will "follow on from the events after [Kingdom Hearts 3 DLC] ReMind" (thanks, NME).
So whilst we may not see any other Kingdom Hearts games come to Switch in the immediate future, at least the series' biggest fans can satiate their hunger for more of Nomura's ludicrous madness in November.