Watchmen: The End is Night Part II gets rated, detailed by ESRB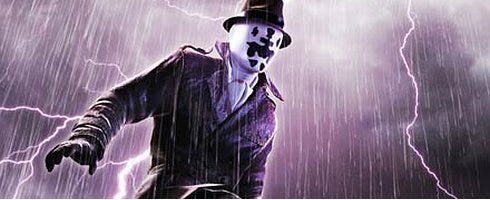 The ESRB has rated the next installment of Watchmen: The End is Nigh as an M, dropping details in the process.
Part II sees the return of Rorschach and Nite Owl who go around and beat up "bikers, gang members, and thugs" with crowbars, baseball bats and knives it seems.
Storyline revolves around "a villain who has molested an actress appearing in a pornography film" and players will get to frequent a strip club, complete with go-go dancers in a cage and booths specializing in peep shows.
There's an adult film playing in the background of the club, but according to the ESRB nothing can be seen. You will, however, hear "moaning and suggestive dialogue ('Ohhh, it's so big!) echoing from the film".
OK then.
Thanks, Joystiq.