THQ handing out UFC 2010 demo codes this coming Thursday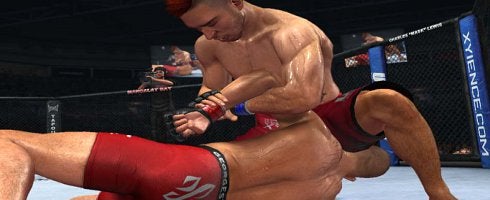 THQ has announced that it's to start handing out those UFC Undisputed 2010 demo codes you signed-up for over on the official site.
It'll all start happening on Thursday, April 29.
Announced over the weekend, those that signed up on the game's official site are being given early demos codes for PS3 and Xbox 360.
So, if you have not signed up, get over there and do it.
Here's the blurb, caps and all:
The UFC Undisputed 2010 playable demo for PSN and Xbox Live will be released this THURSDAY, APRIL 29TH, and as a member of the UFC Undisputed Community, YOU WILL HAVE EXCLUSIVE FIRST ACCESS TO DOWNLOAD IT FOR A LIMITED TIME ONLY.

Featuring 4 Light Heavyweight Fighters -- Mauricio "Shogun" Rua, Lyoto "The Dragon" Machida, "Sugar" Rashad Evans and Quinton "Rampage" Jackson, the demo will allow you to jump right into Exhibition Mode or challenge friends offline with Tournament Mode.

The Demo will be available for you to download in the Community AT NO COST TO YOU beginning this Thursday, April 29th but will be limited to ONE CODE PER PERSON for either Xbox Live or PSN.
Neato. Let us know what you thought of it.
The game's out on May 28 for Xbox 360 and PS3, and you can check out the latest video for it through here.