Early access to UFC Undisputed 2010 demo offered by THQ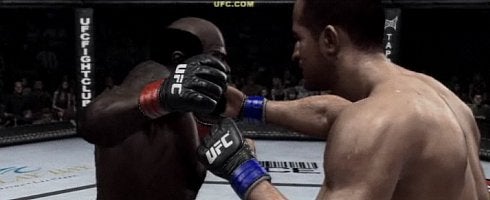 Want to control sweaty, burly men, fighting in a cage before anyone else? You're in luck, kids.
THQ's announced it'll be offering early access to the demo of UFC Undisputed 2010 before its public release. If you sign up for the game's community website, all you'd need to do after that is wait for your code to come.
Simple as. No questions asked. Easy as fuck.
More details are to come on when it will be available for those who sign up, and what will be in the taster.
UFC Undisputed 2010 releases on May 28 in the UK for PS3 and 360.
Thanks, Eurogamer.