Konami confirms TGS line-up, MGS: Rising included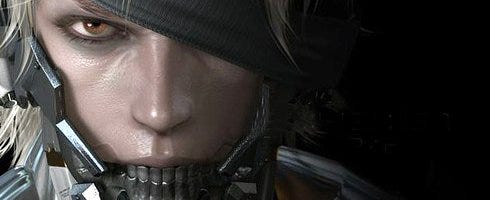 Konami has confirmed its Tokyo Game Show line-up, which runs from September 16-19.
Metal Gear Solid: Rising will be there. Rest easy, darlings.
Here's the games on-hand in full, although Konami didn't note which would or wouldn't be playable:
Konami titles
Otomedius Excellent
Castlevania: Lords of Shadow
Adrenaline Misfits
Zack & Ombra: The Phantom Amusement Park
DanceEvolution
Magician's Quest: The Apprentice Home of Sorcery
Metal Gear Solid: Peace Walker
Metal Gear Solid: Rising
Titles from partner companies
The Legend of Heroes: Zero no Kiseki (Falcom)
Catherine (Atlus)
Metal Fight Beyblade (Hudson)
Metal Fight Beyblade Portable (Hudson)
Momotaro Dentetsu World (Hudson)
UFC Undisputed 2010 (Yukes)
Thanks, Siliconera.