Super Mario Galaxy 2 trailer from Media Summit is live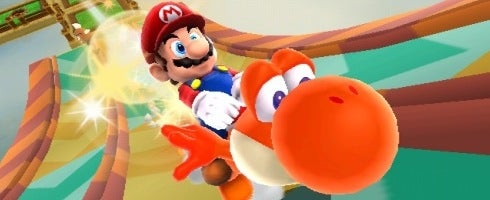 Nintendo's released the new trailer of Super Mario Galaxy 2 shown earlier today at the company's Media Summit in San Francisco.
It's after the break.
Simply put: this can't fail. It looks like it's just as better as the first title, featuring space dragons, boss fights, mini Bowser and more. And Yoshi of course.
We want this. And we want it now. Luckily, we don't have to wait long.
The game got a North American release date of May 23 earlier tonight, with a European date expected to be announced tomorrow at a similar European event in London.
Get the trailer below.