Super Mario Galaxy 2 detailed in San Francisco - trailer coming today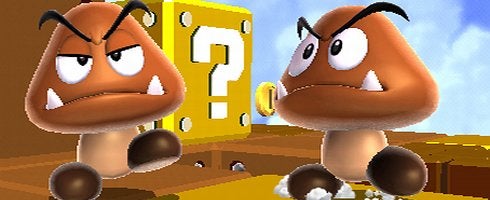 The Nintendo Media Summit in San Francisco has just seen a large demo of Super Mario Galaxy 2, supplying a bevy of new details on the title.
New goodness shown was the new Spin-Dig Galaxy - and Yoshi.
In the Spin Dig Galaxy, you go to Digga-Leg's Planet and use a drill by shaking he Wii-mote. The demo showed Mario tunnel through the inside of the planet to come out on the other side, a feature Nintendo said gives the title new platforming and puzzle-solving elements.
A boss fight saw Mario use the drill to defeat the two-legged nemesis, running to the opposite side of the planet to the boss's underside.
Yoshi is with you in the game, and, of course, you ride around on him by moving the analog stick.
The pointer controls Yoshi's tongue, which stretches to interact with objects. When Yoshi eats fruit, he changes to aqua blue and then floats through the air, his mouth becoming an exhaust.
Neato.
More info is surely to come later. And keep your eyes peeled: a new trailer shown at the summit is to be released generally later today.