STO's Zinkievich leaves Cryptic, promises plenty more content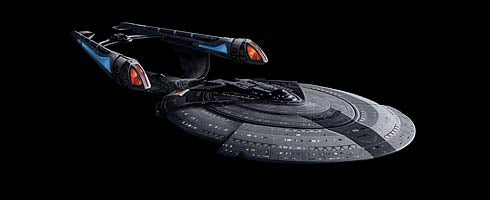 Star Trek Online executive producer Craig Zinkievich has announced he's left Cryptic Studios, but has assured tons more content's on the way to the game.
Zinkievich spent seven years at the developer, having previously been at Microsoft as a program manager and web producer at Wizards of the Coast.
"Two and a half years on Star Trek Online, seven years at Cryptic Studios and it's time for me to move on," he said in an open letter on the STO website.
"I've decided to take a break from Cryptic Studios for a bit and focus on other things, like hanging out with my kids over the summer, walking my goat more and taking care of my bees."
He went on: "The Star Trek Online development team is the most amazing, passionate, dedicated and hardest working team that I've ever had the honor of working with.
"They constantly amaze me with the work that they put in, the care and reverence in which they approach the universe, and the sheer love for the game and its players. When it comes to Season Two, Season Three and the future of STO, there is no end to the episodes, systems and species that they want to desperately see put in the game."
Dan Stahl, who was a producer on STO and Champions Online, will take over Zinkievich's role.
Thanks, Gama.