Stardew Valley players abuzz as ConcernedApe teases epic tool upgrade
Farming revolution on the horizon?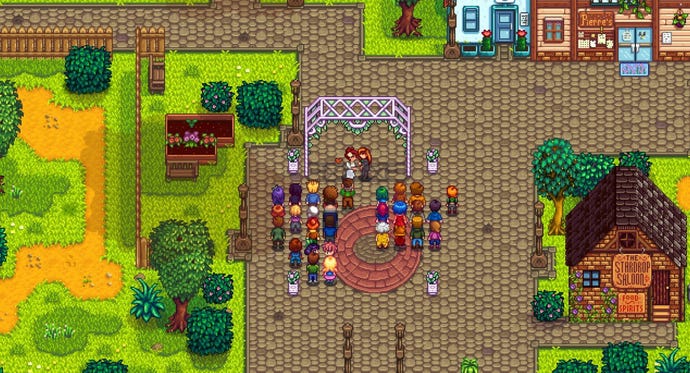 Stardew Valley players may finally get their wish with the next update to the game.
The game's creator, Eric "ConcernedApe" Barone, has teased that a tool upgrade may be coming soon.
The tease is a possible upgrade for the Scythe, allowing players to upgrade from gold to iridium.
The current tool, the Golden Scythe, has a radius much larger than the standard Scythe, and it is more likely to cut all grass in its radius. You have a 75% chance per swipe to harvest hay from grass, up from 50% using the standard Scythe. The golden version also inflicts 13 damage to enemies, up from 1-3.
With an iridium Scythe, you can expect the cut radius to be even larger and more damage doled out on enemies.
A new update, 1.6, has been promised for Stardew Valley as ConcernedApe is taking a break from Haunted Chocolatier's development. The only thing we know about the current update is that there will be a new dialogue.
Haunted Chocolatier is still early in development, and will find you making chocolate and running a chocolate shop. Currently, the game has only been announced for PC, but it will come to other major platforms as well.
It isn't the only game Barone is working on. In 2020, he revealed two new games were in development, but both were a long way from completion. It is easy to assume one of these is Haunted Chocolatier. He also said one of the games takes place in the world of Stardew Valley but is not a farming game, and one he wasn't 100% sure about the world just yet, but that it too will tie into Stardew Valley in some way.
Released in February 2016, as of March 2022, Stardew Valley has sold over 20 million copies across all platforms, with 13 million on PCs alone.