StarCraft II cut-scene intros Zeratul, gameplay vid shows fighting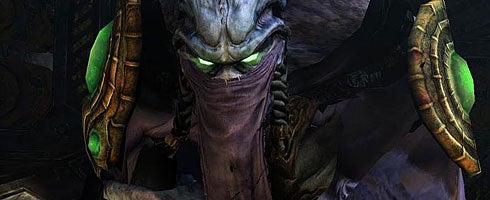 Looks as though StarCraft II's PR effort's heating up; hit the link for a story-based trailer featuring Protoss boss Zeratul and a full match of extreme multiplay RTS violence.
Both movies are courtesy of BigDownload. The story trailer shows perpetual drunkard James Raynor and Zeratul in a starship encounter, talking over "fate" and, obviously, Kerrigan. There's even a glowy hologram thing, just in case you'd forgotten we're in the realm of straight genre sci-fi.
After that there's a video of two people knocking holy fuck out of each other. Just in case you were getting worried, like.
We're definitely getting closer, here. Blizzard story boss Chris Metzen was banging on about potential future StarCraft II CE's only last night.
It's heading out in mid-2010. We hope.