Blizzard gamescom 2018: Overwatch content reveal, more - watch the presentation here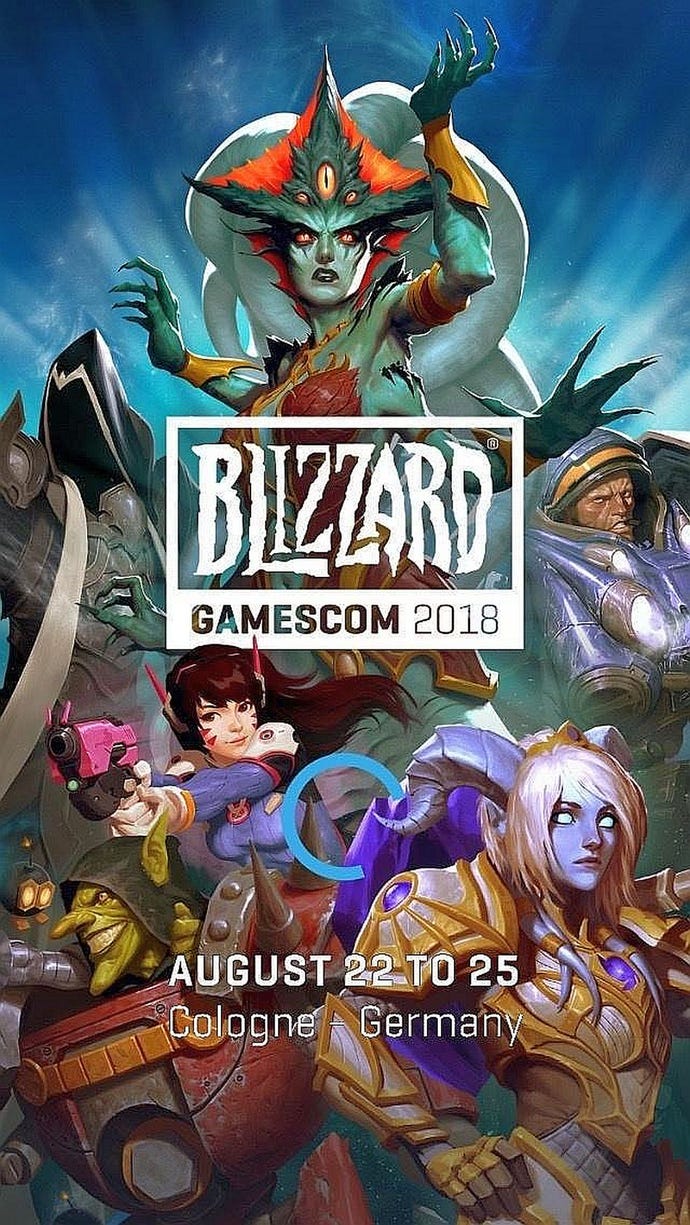 Blizzard will reveal new content for Overwatch, show off Island Expeditions in World of Warcraft, and Tychus Findlay Co-op Commander gameplay will finally be shown for StarCraft. Watch it all unfold right here.
Presentations and discussions on various Blizzard titles will take place on the main stage at gamescom 2018 tomorrow.
The studio released its schedule via the Blizzard at gamescom app for mobile devices last week.
Blizzard will start things off at 10:30am CEST tomorrow, August 22. That's 1:30am PT, 4:30am ET, 9:30am BST.
Watch live video from PlayOverwatch on www.twitch.tv
Here's the full Blizzard presentation schedule for August 22 in CEST:
Opening Ceremony: 10:30am
Overwatch - 11:15am: New content reveal followed by the premiere of a new Overwatch animated short.
World of Warcraft - 12:30pm: Battle for Azeroth: Island Expeditions Showcase.
StarCraft - 1:15pm: : Co-op Commander Tychus Findlay will be demonstrated live on stage.
Heroes of the Storm - 2:30pm:A look at Mephisto from Diablo 2 and the Overwatch-themed Hanamura Temple Map.
Diablo - 3:45pm: : Blizzard artists will create artwork live on stage in Diablo: Live Drawing.
Guest Event - 5pm: Call of Duty: Black Ops 4 – Inside Look
Video Games Live Concert - 6pm
Closing and Recap - 7pm
On Saturday starting at 8am PT, 11am ET, 4pm BST, 5pm CEST Bungie will step on the main stage for some Destiny 2: Forsaken-related goodness.
Between each of the events listed above, a quiz session will be held. The rest of the week, Island Expedition showcases for WoW, Overwatch: Lucioball Challenges, dance and cosplay contests, more quizzes and other fun activities are planned.
Diablo 3 will be playable on Switch, WoW's Siege of Lordaeron in-game event and the Island Expeditions feature will also be playable.
Attendees can try out Mephisto and the Hereos of the Storm Hanamura Temple map, and Hearthstone players can enjoy a brand-new Fireside Brawl, available for the first time at gamescom.
Stay tuned for all the Blizzard news out of the show.